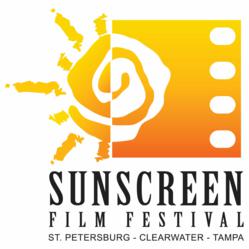 Michael Biehn has played a lot of great tough guy characters throughout his career. We wanted to go beyond the typical lifetime achievement award and give Michael an award that reflected some of the cool character choices he's made
TAMPA BAY, FL (PRWEB) March 04, 2013
Downtown St. Petersburg is set to be the location for the 8th Annual Sunscreen Film Festival, to be held April 18-21st. As always Sunscreen is bringing top notch Hollywood talent to the bay area. Sunscreen will be offering Actor Michael Biehn (Terminator, Aliens, Tombstone) the Sunscreen Lifetime Badass Award at the Awards Ceremony on April 20th.
"Michael Biehn has played a lot of great tough guy characters throughout his career. We wanted to go beyond the typical lifetime achievement award and give Michael an award that reflected some of the cool character choices he's made, and a Lifetime Badass Award just seemed to fit" commented Festival Director Tony Armer.
Additionally Sunscreen will hold a special screening of two of Biehn's newest films. The Victim written and directed by Michael Biehn was recently released by Anchor Bay Films and the upcoming film, Treachery. Treachery will be an exclusive test screening preview. Both films were produced by Blanc Biehn Productions. Michael Biehn and Jennifer Blanc Biehn also star in both films. Treachery is directed by Travis Romero who co-wrote the USA Network series White Collar. Romero, Producer/Actress Jennifer Blanc Biehn and actor Matthew Ziff will be presenting this special screening and taking part in a filmmaker's workshop at Sunscreen.
Some of the guests Sunscreen has lined up for this year are:
Michael Biehn (appearance pending schedule confirmation)
Jennifer Blanc-Biehn (The Victim & Treachery)
Travis Romero (co-writer of White Collar and Director of Treachery)
Matthew Ziff (actor, Treachery)
Alexa Vega (Actress, Spy Kids, Machete 2)
Jason Matthew Smith (Actor, Sons of Anarchy, Star Trek,)
Chris "Doc" Wyatt (Producer, Napoleon Dynamite)
Mike Goldberg (Literary Manager, clients include writers of Homeland)
Josh Adler (Literary Manager, clients include writers of Homeland)
Arleen Lopez (Marketing for Pantelion Films a division of Lionsgate)
Rik Swartzwelder (Director, Old Fashioned)
All Films screenings and workshops will be at the Muvico Theaters Baywalk in downtown St. Petersburg. Spanish Language films screening at Muvico will be in the Feathered Serpent Gallery Theater.
The Academy of Motion Picture Arts and Sciences is sponsoring the SSFF and its Spanish Language Filmmaker Showcase. Sunscreen is one of only 23 fests to be sponsored by the Academy for 2013.
About The Academy of Motion Picture Arts and Sciences:
Founded in 1927 by 36 of the most influential men and women in the motion picture industry at the time, the Academy is an honorary membership organization whose ranks now include more than 6,000 artists and professionals. Dedicated to the advancement of the arts and sciences of motion pictures, the Academy's corporate management and general policies are overseen by a Board of Governors, which includes representatives from each of the craft branches.
About Sunscreen Film Festival:
The Sunscreen Film Festival is an annual film festival hosted by the St. Petersburg-Clearwater Film Society, a Florida not for profit Corporation. The primary goal of the film festival is to encourage the creation, production, and exhibition of film in Florida through its educational programs and public screenings, thereby increasing awareness and support of filmmaking as a cultural and economic asset. For more information, please visit http://www.sunscreenfilmfestival.com.