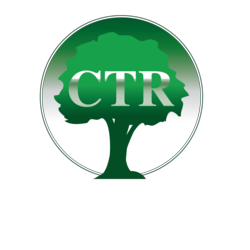 In some cases, once the IRS has started collection actions, there is no stopping collection actions.
Philadelphia, PA (PRWEB) March 13, 2013
The Chicago headquarters of CTR is excited to announce the start of a new task force within the company to provide tax problem help for more clients who are undergoing or about to have wage garnishment. The task force was developed from the rising concern amongst CTR's management that wage garnishment problems are becoming more prevalent.
"The IRS will attempt to collect the debt of a delinquent taxpayer until it is completely satisfied," said a CTR Spokesperson. "We've put together this task force to connect our clients with a group of garnishment lawyers who have the focus and experience to help."
The task force will focus on assisting individuals who are having their wages garnished by the IRS. The action of wage garnishment takes place after a taxpayer has already failed for multiple months to take steps towards resolution. The new CTR task force is not guaranteeing to potential clients that the team will be able to help. However, the professionals at CTR have a great deal of experience resolving IRS levy actions and are optimistic that the new task force will be able to help.
"In some cases, once the IRS has started collection actions, there is no stopping collection actions," said a CTR Spokesperson. "Our professionals help with tax problems in any way they can, but the severity of an IRS levy means that action must take place immediately."
The company hopes this task force will give clients a better chance of having their wage garnishment problems lifted. Once a tax resolution has been reached, the IRS ceases collection efforts unless the taxpayer defaults on a payment. In many cases, until the debt is completely satisfied at the end of a tax settlement agreement, a tax lien will remain on the taxpayer's accounts and assets. CTR's task force has strategized ways to remove both the IRS levy and IRS lien.
"Our tax professionals work on thousands of cases a year with clients from across the country, so we feel that our team is more experienced than the average Philadelphia tax attorney," said a CTR Spokesperson. "We're positive that this new wage garnishment task force will provide the results our customers have come to expect."
CTR offers tax debt resolution and tax services for individuals and businesses across the United States. The company uses a three step program to create personalized strategies to help taxpayers settle their IRS debt. The company offers many services, including: state and federal tax debt resolution, IRS audit defense, tax preparation and bookkeeping.