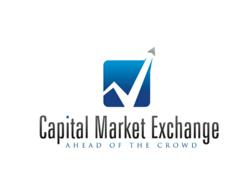 Boston, MA (PRWEB) March 01, 2013
Capital Market Exchange, an analytics platform for fixed income investors, announces it has been named one of the most promising financial technology start-ups in the Boston area by the Boston Business Journal.
Capital Market Exchange's analytics aggregate and quantify market sentiment to better understand factors influencing bond prices. The company's unique approach to identifying emerging credit risk from a carefully vetted, dynamic flow of unstructured data plus traditional credit metrics provides a previously unavailable perspective on factors currently driving price changes. Capital Market Exchange takes it analysis of market perspectives one step forward and provides its clients a proprietary Sentiment Adjusted Spread by company and enable them to combine their proprietary research with true market intelligence.This previously unavailable clarity provides investment teams a current assessment of risks facing their bond investments in a fragmented and opaque global market.
Sarah Biller, President of Capital Market Exchange said, "We are delighted to be featured in Boston Business Journal as one of the promising financial technology firms in the Fixed Income area. We started this company in the midst of a deep crisis to address shortcomings in bond investor's toolkits. Being acknowledged by the business and technology community gives us the extra drive to keep moving forward in achieving our goal of clearing through the morass of data to provide actionable, insightful sentiment analysis for professional bond investors."
The article covered eight other promising financial technology companies in the area that ranged from companies focusing on foreign currency exchange to personal finance and included companies like FXBuyside and Blueleaf.
For more information about Capital Market Exchange visit website: http://www.capital-market-exchange.com