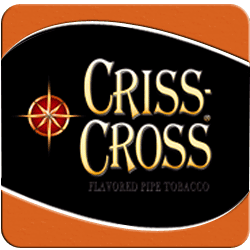 We're pleased to offer this new line of flavors before a lot of other retailers,
(PRWEB) March 07, 2013
The Criss Cross Cigars are known for having a mild and smooth flavor. These are filtered cigars that are small, at 3 7/8 for a stick. Criss Cross are a quick smoke that makes it easy for people to sneak one in on a break.
The flavors include full flavor, light and menthol, which are the traditional ones. There are also cherry and vanilla flavored little cigars. All five of these flavors are carried at the online retailer. The cigars come in 10 packs of 20 mini cigars, making it easy for people to have plenty of smoking material without constantly going to the store.
"We're pleased to offer this new flavor line before a lot of other online retailers," comments Nick Gordon, who is the General Manager for TrueTobacco.com. "For a small brand that has just recently been released, we have seen them flying off the shelves."
The thought process behind the popularity of these little cigars has much to do with social media. On Facebook, Twitter and even YouTube, there are comments about Criss Cross Cigars – including online demonstrations of people lighting them up and timing how long the smoke lasts.
The company has not mentioned that they will be releasing any other flavors, but there are already customers requesting new flavors. Flavored cigars have been a trend that doesn't seem to be going anywhere. There are more and more manufacturers releasing flavored cigars and cigarettes because the demand is there. These machine-manufactured cigars are affordable, too.
TrueTobacco is an online retailer that features cigars and cigar accessories, such as humidors and ash trays. The company is always looking for consumer feedback in order to improve, which is often how they hear about the new lines that they will ultimately carry. The company recognizes the importance of customer support. "They are the reason we even exist," says Gordon. Such comments are good to see in today's day and age where many companies focus solely on production and distribution and pay no attention to pleasing their customers.
The Clearwater-based company also focuses on timeliness. They aim to get all orders out in an expedient manner because they know the value of their customers' time.
Customers who are interested in having Criss Cross Cigars delivered to their door, in any flavor, can order them online. They are available in various pack sizes, with affordable prices at http://www.truetobacco.com/product-category/cigars/cheap/little/criss-cross-little-cigars/