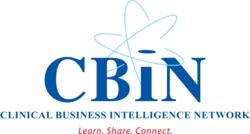 Appleton, Wisconsin (PRWEB) March 01, 2013
On March 25, the pioneer members of the Clinical Business Intelligence Network (CBIN) will gather for the first time to learn, share and connect on the mission-critical process of integrating business intelligence with healthcare enterprise strategy.
The network, a peer-to-peer learning community born out of the ThedaCare Center for Healthcare Value's initial Business Intelligence Discovery Summit last November, brings together healthcare information leaders with leaders in business intelligence and IT. This collaboration will accelerate the spread of clinical business intelligence throughout the healthcare community, assist members in realizing greater value from their data, and support the performance improvement journey of their organizations.
The founding members of CBIN are:
1. Bellin Health Care Systems: Green Bay, Wisconsin
2. Bon Secours Virginia Health System: Richmond, Virginia
3. City of Hope: Duarte, California
4. Lucile Packard Children's Hospital at Stanford: Palo Alto, California
5. Martin Health System: Stuart, Florida
6. North Bay Regional Health Centre: North Bay, Ontario, Canada
7. Oregon Health and Science University: Portland, Oregon
8. ProHealth Care: Waukesha, Wisconsin
9. Salem Health: Salem, Oregon
10. Southern Illinois Healthcare: Southern Ill.
11. St. Mary's General Hospital: Kitchener, Ontario, Canada
12. ThedaCare: Appleton, Wisconsin
"Clinical business intelligence is a cornerstone to transformation of the larger healthcare system," said Julie Bartels, executive vice president of National Health Information for the Center. "We're excited about the launch of CBIN and the commitment of the 12 founding members. We look forward to the network growing from these initial members as we continue to collaborate and share experiences with each other."
ThedaCare Center for Healthcare Value
The ThedaCare Center for Healthcare Value is transforming the healthcare industry to deliver higher value through experiments, collaboration and education that integrate three interdependent components: delivery, transparency and payment. In these areas, the Center spreads learning and accelerates improvement. Learn more at: http://www.createvalue.org.