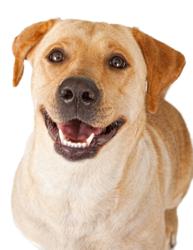 We will also be launching a new healthy organic treat line and we are excited to see the response it receives
San Diego, CA (PRWEB) March 05, 2013
Bimini Pet Health, a leader and innovator for unique pet health supplement formulas for cats and dogs announces that they will be attending the Del Sur Kennel Club event at Bates Nut Farm, Valley Center, California.
Bimini will be handing out 50% discount coupons for people that come to the booth. Bimini's Dog Hip and Joint health supplement is helping to provide dogs with a better quality of life by relieving their discomfort. The cat kidney health supplement fills a big gap in the market for the high percentage of cats living with kidney issues. Taking this supplement can help maintain healthy organs, as most cats already have 75% loss of function at the time of diagnosis. Another benefit of this supplement has been to help improve appetite and general behavior and mood.
"This is our first time at the Del Sur Kennel Club," said Julie Bryant, CEO of Bimini. "We are very much looking forward to meeting lots of dogs and their owners. We will also be launching a new healthy organic treat line and we are excited to see the response it receives."
About Bimini, LLC.
Bimini develops differentiated health supplements that are not available anywhere else on the market today. They are all supported by published science and have patents pending. Everything is made in the USA, using natural active ingredients with the goal to improve the quality of cats and dogs lives. All of Bimini's cat and dog products are in a tasty chew format that they love to eat, no powders or pills.
For more information, please visit the company's web site and like us on Facebook http://www.facebook.com/BiminiHealth