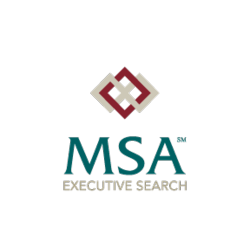 There was widespread support for Kevin Pitzer as the ideal candidate to fill both the cultural and operational requirements for this position.
Kansas City, MO (PRWEB) March 04, 2013
MSA Executive Search, an executive search firm serving the healthcare industry for over thirty years, and an INTEGRATED company, today announced that Kevin Pitzer was named as the President and Chief Executive Officer of Bozeman Deaconess Health Services (BDHS). Mr. Pitzer, a candidate with over 25 years of senior healthcare leadership experience, was presented to BDHS and its Board of Trustees during a nation-wide search conducted by MSA, and will begin his post by April 15, 2013.
According to a press announcement released by BDHS, Terry Cunningham, Chair of BDHS Board of Trustees, said, "Throughout the interview process, Kevin displayed a keen knowledge of the health care industry, and importantly, a firm grasp of and firsthand experience with the coordinated, collaborative care models that will be driving the future of health care delivery. In addition, Kevin has a history of being able to build strong bonds of trust with physicians, and the ability to identify and communicate a strategic vision throughout an organization."
"There was widespread support for Kevin Pitzer as the ideal candidate to fill both the cultural and operational requirements for this position. Not only did members of the Board, Medical Staff, Senior Leadership, and Management team on the Search Committee agree, but a broad cross section of BDHS Board members, employees and medical staff members were given the opportunity to meet and provide feedback about the final candidates – that speaks volumes on Kevin's behalf," said Jane Groves, Executive Vice President with MSA Executive Search.
The announcement provided by BDHS noted that Pitzer's depth of experience working with physicians will also be of great benefit to the Montana healthcare organization.
Rob Blake, MD, Chief of BDHS Medical Staff, said, "Kevin has a great history of working collaboratively with physicians. He has a wealth of experience that can benefit our hospital, community and medical staff. He has the gear to take Bozeman Deaconess into the future and I look forward to working with him."
Mr. Pitzer was most recently a Senior Vice President of Essentia Health and Chief Administrative Officer of the Essentia Health-West Region which serves eastern North Dakota and western Minnesota.
# # #
About Bozeman Deaconess Health Services
Bozeman Deaconess Hospital is a Joint Commission certified, licensed Level III trauma center, located in Gallatin County. The 86-bed facility serves southwest Montana including Gallatin, Madison and Park Counties. Bozeman Deaconess Hospital has earned the reputation of providing high quality of services at very reasonable rates. The physicians on the medical staff represent numerous specialties along with the highest credentials, training, and expertise in their fields of practice. Visit BDHS online at http://www.bozemandeaconess.org
About MSA Executive Search
MSA has been a respected name in healthcare executive search for more than three decades. Leveraging a unique understanding of the needs of healthcare organizations, MSA Executive Search features an exclusive process to source and select leadership candidates—from directors to senior-level executives, interim to permanent—ensuring clients get the right candidate for their organization more efficiently, more effectively, and with lasting results. In fact, MSA conducts the industry's most thorough candidate interview and assessment process, matching person, position, and culture every time. Because at MSA, We Place People First.(sm) For additional information contact Pam Sime at 888-513-0158 or at pam.sime(at)msasearch(dot)com. Visit MSA Executive Search online at http://www.MSASearch.com.