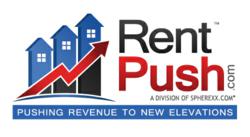 It is estimated that 350,000 apartment units are required to keep supply and demand in balance for 2013.
Dallas, TX (PRWEB) March 18, 2013
The housing market is roaring back, and the multifamily sector, which was at the head of the pack last year, is expected to lead the charge again in the years ahead. But, even with 299,000 new multifamily residences forecasted for 2013, it is estimated that 350,000 apartment units are required to keep supply and demand in balance.*
Throughout much of 2011 and 2012, lenders, still licking their wounds from the real estate bust, were slow to commit to funding new multifamily development. Consequently, many projects are still in the development pipeline, and demand is likely to outpace supply until this new product hits the market in 2014 and 2015.
Existing properties that have long been the Class A darlings of their markets will have to up their amenity game to compete with this influx of new product. The right upgrades will absolutely attract and retain residents, but can quickly result in a drop in operating profit, and subsequently a drop in property value, if costs overrun returns. Correctly calculating the potential payoff is critical to the success of your upgrade initiative.
Old school, back of a napkin calculations no longer offer the level of financial sophistication required by today's owners and operators. A spreadsheet approach is slightly more advanced, but with no interface with property or revenue management software, becomes cumbersome because it requires additional time and resources to manage the pricing process.
Revenue management is quickly becoming the industry rent pricing norm for most major multifamily owners and operators. Now, those same owners and operators are employing revenue management to ensure they are choosing the amenity upgrades that are most appropriate for their assets and deliver the highest return on their investment dollar. On the innovative edge are programs such as RentPush.com®, a division of Spherexx.com®, that offer advanced amenity pricing analysis. RentPush was designed with an Amenity Calculator that can be used to evaluate the existing, as well as the projected return on investment for each specific property amenity. Variables such as the monthly up-charge, amenity lifetime, initial cost and ROI can be adjusted to assist the user in determining the optimal price point needed to achieve the desired return.
Additionally, RentPush offers ongoing tracking and reporting to measure the absorption, occupancy and days vacant of units with, and without the specific upgrade. Sound real estate knowledge, paired with this type of advanced analysis and reporting, will provide owners and operators with the tools they need to implement a value-add upgrade program and position their assets to compete favorably with the steady stream of new product coming on line. Armed with the right information, pricing will be optimized, not only on rents, but also on amenities, and higher ROI and increased property value will follow.
About RentPush.com div Spherexx.com ®.
RentPush.com is a high momentum pricing matrix that collects and crystallizes integral market data into optimum per unit pricing by type, occupancy date and lease term. RentPush.com automatically analyzes current rent roll criteria, leasing history, competitor market data, regional trends, plus other factors that impact pricing structure. It generates the best rates for renewals and new leases to maximize total revenue growth. RentPush.com is science driven, however, it also utilizes time tested industry specific metrics to guide customized revenue management strategy.
by Laurie McMoran Bennett, CPM,HCCP
Director of Revenue Management
Subscribe to Blog at RentPush.com div Spherexx.com
Sources: Crowe, David, NAHB Chief Economist. NAHB Multifamily News Release, January 13, 2013