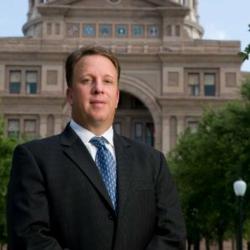 Election is a mark of distinction and recognition of Mr. Fee's contributions to the legal profession.
Dallas, Texas (PRWEB) March 03, 2013
Thomas W. Fee with Fee, Smith, Sharp, & Vitullo, LLP has been elected to membership in the Fellows of the Texas Bar Foundation. Fellows of the Foundation are selected for their outstanding professional achievements and their demonstrated commitment to the improvement of the justice system throughout the state of Texas. Election is a mark of distinction and recognition of Mr. Fee's contributions to the legal profession.
Selection as a Fellow of the Texas Bar Foundation is restricted to members of the State Bar of Texas. Each year one-third of one percent of State Bar members are invited to become Fellows. Once nominees are selected, they must be elected by the Texas Bar Foundation Board of Trustees. Membership has grown from an initial 254 Charter Fellows in 1965 to more than 7,500 Fellows throughout Texas today.
The Texas Bar Foundation is the largest charitably-funded bar foundation in the country. Founded in 1965 by lawyers determined to assist the public and improve the profession of law, the Texas Bar Foundation has maintained its mission of using the financial contributions of its membership to build a strong justice system for all Texans. To date, the Texas Bar Foundation has distributed more than $14 million throughout Texas to assist nonprofit organizations with a wide range of justice-related programs and services. For more information, contact the Texas Bar Foundation at http://www.txbf.org.
About Fee, Smith, Sharp & Vitullo LLP
FSSV's litigation practice includes general business litigation; insurance litigation; labor and employment; property and casualty, including construction accidents, trucking liability, premises liability, product liability and consumer litigation; municipal litigation, and class actions. As trial attorneys, winning a lawsuit in any of these areas requires strategy, dedication, and the willingness to go beyond expectations.
About Thomas Fee
Tom Fee represents companies and individuals in high exposure and high profile disputes in federal and state courts throughout the United States. Mr. Fee has been litigation and lead trial counsel for clients in a broad range of matters including personal injury torts involving catastrophic injury or death, professional liability, construction defect matters and commercial business litigation. Mr. Fee litigates lawsuits involving major transportation accidents, construction accidents and defects, premise liability and inadequate security cases, products liability, and matters involving commercial and business disputes. Tom regularly serves as lead trial counsel for companies and individuals facing multi-million dollar exposures.
As legal advice must be tailored to the specific circumstances of each case, nothing provided herein should be used or construed as legal advice. No attorney-client or confidential relationship is or should be formed by use of this press release. The content of the press release is for your general information and use only. It shall be your own responsibility to ensure that any products, services or information available through this press release meet your specific requirements.