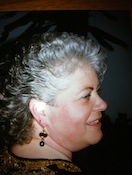 Hope, Michigan –
(PRWEB) March 05, 2013 -- Maddog iMarketing, LLC initially came to be late in 2012 when 'Maddog' (aka Jan) signed up with a complete internet marketing system provider
(Empower Network). This new internet marketing website is designed to help both newcomers and veterans in the industry.
The initial, step-by-step information/training videos from Empower Network claimed, among other things, that this system would work regardless of prior experience. That claim has turned out to be true, but it wasn't as easy as it initially sounded.There was a steep learning curve on the basics. What to do first? Or, next?
In addition to the opportunity to join Empower Network with Jan, Maddog iMarketing will be available as a resource to assist new members to get over those initial obstacles. As Jan stated, "It was a somewhat harrowing experience to begin with, but with time, all of those necessary steps were accomplished and the fun of it has taken center stage.'
Thus, Maddog iMarketing, LLC, has emerged with renewed vigor and excitement. Jan says she 'can't wait to start helping others get out of the financial doldrums so prevalent as a result of these shaky economic times'.
Maddog iMarketing, LLC will also be able to provide information on other tools/systems to help marketers just getting started or wanting to boost efforts in an existing internet business.
For more information on the product/service provided, contact:
Jan VanSteenhouse, owner
Maddog iMarketing, LLC
989-689-6015
http://maddogsolutions4u.com