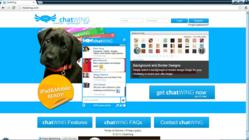 San Antonio, TX (PRWEB) March 21, 2013
Chatwing Company reached out to PC gaming communities by introducing a website chat tool capable of providing streams of traffic. The company's developers intend to help PC gamers reach hundreds of people worldwide. In this way, gaming information can travel fast and website owners will be able to find more subscribers regularly. The Chatwing tool has many useful features.
The niche of PC gaming is a dynamic one, based on the activities done by its subscribers. Additionally, game developers are releasing new content every now and then, such as expansions and downloadable files. Based on this observation, Chatwing's developers tweaked the features of their newest chat box. Most of these upgrades were related with speed, connectivity, and overall efficiency.
PC game bloggers can use the potential of the chatbox in many ways. First, it can generate traffic naturally. With an effective chatting lounge, visitors will be enticed and they will share their thoughts and feedbacks about PC gaming. Through informative discussions, the blog will become active everyday. Second, the Chatwing shoutbox features a social media login setup. Visitors of the chatroom can log in with Facebook, Google, Twitter, and Yahoo accounts. This eases up the way of communication and visitors can even send invitations to each other.
Chatwing's developers and researchers will always seek new ways on how to upgrade their chat tool. With this, more web users from different niches can use the tool to reach their online goals easily.
About Chatwing.com
Chatwing.com specializes in the new field of website chat. Over years, the Chatwing team has introduced live chat widget for hundreds and thousands of blogs. The Chatwing application bridges people from many parts of the world, creating global synergy through the Internet. The shout box can be installed in just seconds, and it can be used for varying purposes such as leisure and Internet marketing. It also allows a user to customize the size, color, and name of the widget. Chatwing is 100% free for everyone.