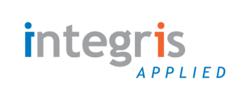 (PRWEB) March 01, 2013
Sourcing Advisory Services today announced a name change to Integris Applied. Beginning with the naming of David McGee as Chairman in October 2012, the firm has focused its' strategic direction on the facilitation of healthy service relationships. The name change reflects the shift from providing legacy sourcing advisory services to creating relationships between buyers and sellers of complex services that are healthy and work over the long-term.
"The word integris means whole, complete, sound," said Mr. McGee. "This decision represents a belief that clients are asking the advisor community to help them build effective relationships with the service providers that are built to last. This entails new thinking about our roles, our value, and our services. We believe creating integrated teams within the buyers and sellers of complex services, as well as applying integrity in all we do, are fundamental to creating healthy relationships. We provide the skills, experiences, and services that encompass more than just sourcing advisory in order to truly facilitate the creation of healthy service relationships."
To support the new name launch, the company unveiled a redesigned website, http://www.integrisapplied.com.
About Integris Applied
Integris Applied is an experienced advisory firm dedicated to facilitating healthy service relationships. Our services are designed to address the complexity of shared and competing goals inherent in all service relationships. We provide support for all aspects of establishing and maintaining service relationships, from deal design, procurement advice, negotiation team support and analysis, through to assistance with the structuring of governance and relationship management models, executive mentoring and coaching, and mediation on behalf of the parties' shared interests in the long-term health of the relationship.
For more information, please visit http://www.integrisapplied.com.