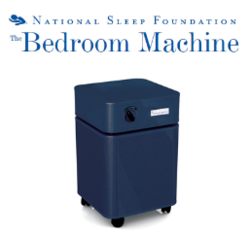 This is an excellent machine, especially for busy individuals that don't have time to be changing filters frequently.
Peoria, IL (PRWEB) March 01, 2013
With allergy season around the corner, many Americans are thinking about ways to improve their breathing and allergies. For those looking to combat allergies, AirPurifiersDirect2u LLC recommends the Austin Air bedroom air purifier.
"Clean air is most critical in the bedroom so you can sleep peacefully. This can be especially challenging during allergy season," says owner Barb Lulay. "This is an excellent machine, especially for busy individuals that don't have time to be changing filters frequently."
For those who suffer from allergies, AirPurifiersDirect2U.com is now offering a home air purifier from Austin Air and endorsed by the National Sleep Foundation. This air purifier is the most advanced filtering system that Austin Air has ever designed. Built to meet the requirements set out by the Johns Hopkins University Medical School, this system captures gasses and particles at the nano size level.
In five stages, this system will remove particles easily seen by the naked eye (think dust, hair and pet dander), as well as molds, spores and pollen, in addition to chemicals, gasses, and odors. This technology is proven to provide a safe and effective solution to enhanced sleep.
Available with three fan speeds, the five-stage filtration system is ideal for those who don't have time to change the filters frequently. This filter only needs to be changed every five years (which may vary based on indoor air quality). The all-steel construction comes with rolling casters, making it easy to move around the home.
This allergy air purifier is endorsed by the National Sleep Foundation and John Hopkins University. There's a manufacturer 30-day guarantee and a five-year warranty on the unit and filter.
About the company:
Barb and Dick Lulay's customers are passionate about reducing their risk of disease. Take advantage of our special Spring price on our bedroom air purifier while supplies last, visit Bedroom Air Purifier. Their customer service and product expertise make shopping with http://www.AirPurifiersDirect2U.com, http://www.180-WeightLoss.com, and http://www.OttersDream.com an ideal experience. With a full line of natural products such as air purifiers, natural supplements, green cleaners, weight management and paraben free skin care, families find they can conveniently do their household shopping online with home delivery.
As successful business owners, the Lulays offer a mentoring program for other aspiring entrepreneurs. They present exceptional marketing tools and a training program that shows how to generate immediate income as well as long term passive income. View Scholarship Program for more details.