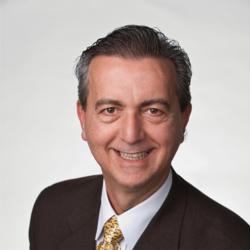 Our Superservice product line has over 31,000 users. It is the fastest growing segment of our business, growing by 28% in 2012.
Orlando, FL (PRWEB) March 06, 2013
Richard Graham, Executive Chairman of Australian/American software development company, Infomedia, speaking at the recent North American Dealer Association (NADA) exhibition in Orlando, asserted that retail automotive Parts and Service operations are on the edge of a major IT revolution.
"Most of the information management and customer engagement processes of dealership Fixed Operations have made the transition from paper and form based processes to some level of automation. Often this automation has been with single purpose IT tools that perform specific tasks in isolation of other tasks in the same department or dealership. They have tended to be 'siloed' applications," stated Graham.
In 2012, Graham interviewed automakers (OEs), distributors and dealers in North America, Europe and Asia Pacific to find out their vision for an ideal aftersales environment in the year 2020. The 18 interviews presented many common threads for their ideal objectives. They included that by 2020, IT Fixed Operations would control more processes, generate major productivity time savings, be extensively interoperable (not just interfaced), that everything would be implemented online, that tablet computers would be the predominant user interface, and that unit costs for IT would be affordably low. "The era of silo monolithic IT applications will be over by 2020, and that applies to the 'big iron' DMSs as well as novel single-purpose applications. In other words, the past is coming to its end," said Graham.
"This was one of the most valuable research processes I have conducted in my 23 years in automotive IT. These points and many others made during the interviews, validated and fine-tuned the assumptions that have been guiding Infomedia's product engineers and designers into the decade ahead."
Shortly after Graham returned to operational leadership of the company in 2010, he travelled the world promoting a vision of a 'one-world' fully integrated approach to IT Fixed Operations for OEs and their franchised dealers. He described a picture where all software systems fully cooperated and exchanged information (regardless of who made them) to produce a more productive result for dealers and OEs. This in turn would result in customers feeling better served, in control of their dealership engagement, and happier. At the time, his vision was applauded, but many were sceptical if it would happen.
But Graham was committed to bringing his vision about, and during the subsequent three years, Infomedia has invested over $20M towards developing the foundations for his vision – Superservice™. Last year at NADA, two applications were launched under this brand - Superservice Menus™ and Superservice Triage™. This year, Infomedia took the occasion of NADA to officially announce that the Superservice platform and principles had been launched.
"Today we are announcing that during the past year, we have completed Phase One of our vision. Superservice has progressed from being a couple of quality standalone applications, to becoming a robust and replicable SaaS or cloud-based platform that commenced utilising singular data models for applications, customers and users. These models are the foundation needed for the Fixed Operations futures confirmed in the research interviews," announced Graham.
Graham announced that automotive aftersales solutions are on the verge of a revolution that is as big and significant as the movement from ledger card to computer based accounting, and from technician fault finding to computer based diagnostics. "This revolution will be about computer based selling. What goes hand in hand with such revolutions is an upswell of opportunities where many new things are tried, followed by the inevitable shake out of all things that are unsustainable and unviable in the new paradigm. This finally results in a period of consolidation and often a new order of industry power," he continues.
According to Graham, if one were looking to pick winners and losers from this side of the revolution, they would be best to consider what the OEs and distributors said they wanted in 2020 Fixed Operations technology:
1. Interoperability - not just integration or interfacing.
2. Process control and productivity that is intuitive, fitting and achievable.
3. Affordable innovation - so everyone regardless of size can afford it (Dealer, OE, Customer).
4. Peace of mind that once implemented, the technology will be provided and continuously improved in a spirit of partnership and responsibility.
Infomedia is leading the way internationally with the 2020 vision expressed by OEs, distributors and dealers. Graham stated that it appeared to him that Europe had a head start on this new era of automation, possibly because the economic and legislative conditions there have caused them to seek out more productive ways to work, compete and serve their customers. Europe represents about 50% of Infomedia's international clients. "Our Superservice product line has over 31,000 users. It is the fastest growing segment of our business, having grown by 28% in 2012," Graham said.
There are three fundamental aspects in solution software development that suppliers, who will successfully see the other side of the revolution, have to get right:
1. The Customer Facing part - User Interface and Psychology of the engagement models
2. The User's Administration, Management and Mining part - Data Modelling and Accessibility
3. The Dependability and Affordability of Delivery to Masses - Strong Planning and Implementation disciplines.
"Infomedia does these things well. We've been evolving these principles since the turn of the century. Given our innovative head start in this new era of technology development, our depth of situational understanding, our quality product production processes, our strong product take up and growth, and our willingness to cooperate with other parties to license our technology for interoperability with their offerings, I firmly believe that Infomedia's technology will be a major aftersales platform used by dealers in 2020. Our goal is that it becomes ubiquitous," said Graham.
About Infomedia
Infomedia Ltd is a publicly-listed company on the Australian Securities Exchange (ASX symbol "IFM"). It is a leading supplier of information solutions to the parts and service sector of the global automotive industry. Infomedia's business solutions are currently used each business day by over 140,000 dealership personnel. They are produced in more than 30 languages and at work in 186 countries. Their powerful search functions and intuitive, user-friendly interface helps boost efficiency, profitability and customer retention for OE Parts and Service Departments.
Superservice™ is the new brand family for the Company's unique solution suite of robust online solutions. These include: Superservice Menus, Precision Service Quoting; Superservice Triage, Multi-point Inspection; Superservice Insight, Customer Satisfaction Surveying; Superservice Connect, Self-service Appointment Booking and Quoting, and Superservice EPC, Microcat LIVE. Full product line information can be found at http://www.superservice.com.
For more information, visit http://www.infomedia.com.au.