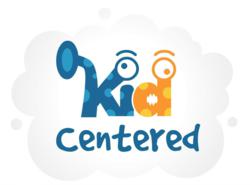 "If every eight-year-old is taught meditation, we will eliminate violence from the world within one generation." - the Dalai Lama
Castle Rock, CO (PRWEB) March 01, 2013
Parents in search of simpler, more effective ways of raising calmer, healthier children may finally be in luck. The answer? MindTime™ meditation audios for kids. On March 1, 2013, spiritual intuitive and mother of three, Amy Scott Grant, will launch KidCentered.com, to fulfill a vision of "centering the world, one kid at a time."
For the past decade, Grant has successfully worked with individuals and groups to facilitate positive emotional, physical and behavioral changes through intuitive work. Grant uses her own intuitive parenting style in raising her children alongside husband Andy, but says she has "grown tired of watching good parents struggle." Hence the birth of KidCentered.com.
"I remember 10 years ago, when I was pregnant with my first child, I was really nervous," says Grant. "I had never been a babysitter, and I was the youngest in my family, so I had zero experience with babies and kids. The best parenting advice I ever received was from my mother, who said, 'you know more than you think you know.' I believed her, and that's when I really started to trust my intuition as a parent."
Skeptics will be relieved to learn that the benefits of meditation are more tangible than intuitive parenting. Over the past two decades the NIH (National Institute of Health) has granted more than $20 million to multiple research studies involving the effects of meditation. Study results show meditation benefits include: decreased blood pressure in hypertensive subjects; decreased incidence of metabolic syndrome; measurable improvements in ADD and ADHD; lower stress levels; improved cognitive function; and enhanced creativity, to name a few.
But does a five-year-old really need to meditate? Are middle school children highly stressed and in need of enlightenment? According to the Dalai Lama, the answer is a clear and certain yes. The well-known leader was recently quoted as saying, "If every eight-year-old is taught meditation, we will eliminate violence from the world within one generation."
Parents concerned over recent school shootings and other acts of violence by children and teens are willing to try meditation. "When I heard about the MindTime concept, I got so excited," says Alissa Smith, a New York mother of six. "I really appreciate the fact that there's something to benefit each member of the family. My husband and I have been looking for something like this for some time, and we are definitely getting a lifetime membership."
"It's been said that parenting is the toughest job in the world, and it's getting tougher all the time." says Grant. "But we're not finding the answers we need in parenting books and magazines. Learning to parent in a more intuitive way, and to involve the child in their own self-growth is a very real, very viable solution. It causes less stress on the whole family, and helps to develop a more spiritually advanced and centered child. That's exactly what we've created with the MindTime™ audios from KidCentered.com. They're fun, friendly, and non-threatening, and they really work."
MindTime™ meditation audios from KidCentered.com are reasonably priced at under ten dollars each, but Grant says she expects many parents to choose the value-priced Lifetime Membership option, which grants access to all audios (including new ones, as released) for a one-time payment of $197 (introductory price). KidCentered.com expects to have more than 100 audio topics available by the end of this year. To learn more, visit http://KidCentered.com.
--------------------------------------------------------------------------------------------
Company Information About KidCentered.com
The KidCentered mission is "to center the world...one kid at a time™" by producing high-quality, highly effective MindTime™ meditation audios for children of all ages. KidCentered was created by Amy Scott Grant -- a bestselling author, intuitive spiritual healer, and mother of three. MindTime™ audios from KidCentered are more than just guided visualizations. Each audio contains encoded energy, designed to clear blocks and fears, and to break negative patterns of thought and action. We don't believe any kid needs "fixing." We simply provide solutions for families who are struggling with specific issues, and we bring resources to families who are committed to self-growth and personal development. To learn more, and to receive our free MindTime™ meditation called "Calm," visit http://KidCentered.com today.