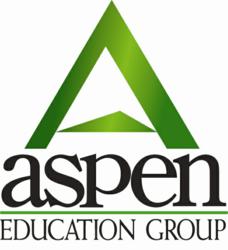 Cupertino, CA (PRWEB) March 07, 2013
Aspen Education Group, a division of Cupertino-based CRC Health Group and the leading provider of therapeutic education programs for struggling or underachieving youth, has announced that its staff and students participated in approximately 30,000 hours of community service in 2012, a record for the company.
Aspen students spend the vast majority of their time in treatment working through behavioral and emotional issues within themselves and their own families, yet they are given many opportunities to give back to the communities around them as well. Students learn the value of taking the focus off of themselves and giving to others less fortunate. Aspen employees lead by their own example of philanthropy.
"We are very proud of the tradition of community service that exists within our programs, students and staff alike, and consider it our special responsibility to give back to the communities in which we operate," said Susan Cambria, Division President of Aspen Education Group.
Over the past year, Aspen Education Group staff and students participated in various community service projects such as:
Oakley School (Oakley, Utah) students volunteered at the Best Friends Animal Sanctuary, worked with seniors at two different area assisted living communities, helped out at an afterschool program at a Salt Lake City elementary school, cleaned toys at the Children's Center, sorted goods for Habitat for Humanity, volunteered at the Utah Food Bank, sorted and distributed food to local families for the Park City Food Bank and Resource Center, and assisted in unloading trailers full of donated food for the annual Turkey Toss giveaway at the Indian Walk-In Center in Salt Lake City;
Copper Canyon Academy (Rimrock, Arizona) students volunteered at Habitat for Humanity, cared for a section of highway, volunteered at Bread of Life Mission preparing and serving the evening meal, then washing dishes and cleaning up afterwards, "adopted" a grandparent at Verde Vista home for the elderly, making gifts for them and singing to them as part of a choir group during the holidays, sang for Rainbow Acres home for adults with developmental disabilities, and traveled to Hollywood to serve food to the homeless at clinics and soup kitchens;
Academy at Swift River (Cummington, Massachusetts) students volunteered at a nursing home and animal shelter, did trail maintenance, horticulture and animal care at their local Manda Farm, volunteered at Greenfield Community College, and assisted with animal care at the local Hilltown Adventures dog sledding facility;
Island View RTC (Syracuse, Utah) students volunteered for water/aid stations for several marathons/half marathons, took part in the "Utah Polar Bear Swim" at Utah Lake with all proceeds going to One Hundred for Haiti, Habitat for Humanity and Help International, shoveled snow for many houses in an older neighborhood of elderly individuals as part of the "Flash Mob Random Acts of Kindness," held a performance for which the admission fee was a donated gift or cash donation for the Utah Co-Op, helped with a river clean-up project in Idaho, made pillowcases for Primary Children's Hospital, volunteered for the Race Aid at Rails to Trails Running Race and Layton Marathon, participated in Climb-4-Life, an awareness event for ovarian cancer, chopped wood and cleaned yurts for Bear River Outdoor Recreation Alliance, gardened at Community Gardens, and volunteered at the local animal shelter;
Adirondack Leadership Expeditions (Saranac Lake, New York) students assisted in the removal of pine needles and the building of a snow fence at Gabriel's Park;
Four Circles Recovery Center (Horse Shoe, North Carolina) clients volunteered at the Animal Haven shelter assisting with the care of abused and homeless animals, assisted in the warehouse processing area and helped sort and organize packages at the MANNA Food Bank, maintained trails and picnic areas at Holmes State Forest, helped with winter gardening at Long Branch Educational Forest, and partnered with Soles4Souls, a non-profit shoe charity that collects and distributes gently worn shoes to those in need in local communities and around the world;
Stone Mountain School (Black Mountain, North Carolina) students volunteered at the MANNA Food Bank to put together "MANNA Packs" that are distributed to elementary schools and sent home to families that cannot afford food to eat, and ran a food drive on campus that collected over 90 pounds of food to donate to MANNA;
SUWS Adolescent & Youth Programs (Shoshone, Idaho) sponsored a two-mile section of "Adopt-A-Highway" and cleaned up roadside trash;
SUWS of the Carolinas (Old Fort, North Carolina) staff donated clothing, toiletries, household items, books and food for God's Country Thrift Store and Community Outreach Center for local families in need;
Youth Care (Draper, Utah) students volunteered for Hoofbeats For Healing, a local equine therapy program, decorated food boxes for Utah Food Bank, prepared food and served the homeless at the local soup kitchen, assisted individuals from Center For the Blind, assisted the elderly at the Legacy Retirement Center, volunteered at the local animal shelter, and did a trail clean-up.
"Our communities are thankful to have our staff and students volunteer, and we are grateful to have such wonderful neighbors," said Cambria. "It's really a win-win for all of us!"
About Aspen Education Group
Aspen Education Group's nationwide services range from short-term intervention programs to residential treatment, and include a variety of therapeutic settings such as boarding schools, outdoor behavioral health (wilderness) programs and special needs summer camps, allowing professionals and families the opportunity to choose the best setting to meet a student's unique academic and emotional needs.
Aspen is a member of CRC Health Group, the most comprehensive network of specialized behavioral care services in the nation. CRC is committed to making its services widely and easily available, while maintaining a passion for delivering advanced treatment. Since 1995, CRC has been helping individuals and families reclaim and enrich their lives.
###