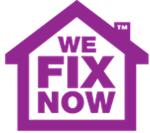 Due to their high wattage they are a significant fire hazard.
(PRWEB UK) 4 March 2013
It has been reported in cambsfire.gov.uk that fire crews from New Malden and Sutton were called to Coniston after a neighbour smelled burning and decided to investigate. The house was left smoke damaged after a dishwasher was left on whilst the family was out for the day. Fire fighters took the appliance to fire investigation, and Steve Preston of New Malden fire station claims this is a situation they are often confronted with.
As well as providing plumbers in Chingford, the team at We Fix Now also supply fully trained engineers who specialise in installing, fixing and maintaining kitchen appliances. As such, they regularly campaign for the increasing awareness of appliance safety. Naturally the team were concerned by the recent news and so have offered the following advice.
"The most important thing to remember is never to leave appliances such as dishwashers and washing machines running whilst you are out or asleep. Due to their high wattage they are a significant fire hazard. You should also be sure to keep all appliances clean and in good condition.
"Whenever you are considering having a new appliance installed make sure you contact a
registered engineer. It is also essential to get these checked at least once a year."
We Fix Now is a London-based company providing emergency electricians and plumbing in London and counties. Renowned for their fast and effective service, the firm also specialise in unblocking drains, fixing central heating and boilers and sorting problems with gas. With a strong focus on customer service, We Fix Now prides itself on providing fully qualified and experienced engineers day and night, every day of the year.