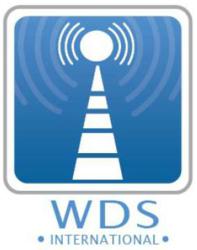 "Reliable WiFi for fans inside the bowl of the stadium is now possible and WDSi has proved this beyond doubt" Andrew Ramshaw
London, UK (PRWEB UK) 6 March 2013
Providing WiFi services for stadium wide coverage has proven to be a very challenging experience to meet the ultimate goal of providing ubiquitous wireless access to fans whilst they enjoy the match day. With demand to use data connectivity on smartphone and tablets increasing all the time, the design of stadium wide coverage that is robust enough to meet this need has often fallen short of the promise, leading to poor user experiences.
WDSi Group have spent the past two years working with a number of leading sporting stadiums to test, develop and optimise WiFi stadium designs that provide ultra high density coverage and fast connectivity. This experience has now been transformed into a service offering that provides stadium owners an independent, one stop shop for wireless turnkey solutions that overcome the challenges in executing and further developing a wireless experience that is fit for purpose and meets the expectations of the fans and the venue owners.
WDSi Group leverages on its twelve years of proven experience of designing and implementing end to end outdoor public WiFi networks that include the complete integration of technology from the WiFi access layer through to the fibre backbones that these networks demand. This ensures that all aspects of delivering a highly scalable service are working in harmony regardless of hardware or software vendor required. This translates into a fast, secure and highly efficient WiFi experience on event days, allowing fans to interact with venue specific content, social media and the wider data experience.
Andrew Ramshaw, C.O.O. says "Our experience in building outdoor and indoor Public WiFi networks has proven a key mix to overcoming the issues with in bowl stadium WiFi connectivity. Being trusted by leading stadiums to deliver based on solid evidence of working deployments, has been crucial to the launch of this turnkey service and creates a bond of trust to build when developing the digital fan match day experience".
Working with stadium owners and being independent allows WDSi to create stronger propositions with WiFi ecosystem partners such as the hardware, content and telecommunication providers which are needed to deliver the service solutions, With its proven experience, WDSi is able to build faster, cheaper and reliable WiFi stadium experiences whilst encouraging partners to develop and raise the bar on coverage, speed and reliability. This open approach to providing vendor neutral solutions is proving a success, with a number of leading sports stadiums in Europe and North America engaging with WDSi Group for its turnkey designs.
About WDSi Group
WDSi are experts in large scale wireless network design, build and commissioning for leading organisations in the areas of telecommunications, stadiums, arenas, public transportation and defence industry. Headquartered in the UK with subsidiary companies in ASIA Pacific, WDSi key strengths reside in providing turnkey solutions for challenging specifications that require in depth knowledge and experience to overcome. With numerous industry firsts for ground breaking designs of large scale WiFi networks in Europe and Asia, WDSi have a strong track record in delivering scalable and secure solutions.