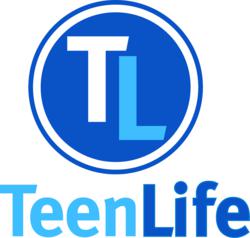 By volunteering during the summer, teens have an opportunity to learn experientially. They discover where their passions lie while undertaking meaningful work that can lead to college and career focus. - Marie Schwartz, founder of TeenLife Media
Brookline, MA (PRWEB) March 29, 2013
With summer planning in works, there is no better time for a teenager to engage in community service to fill up part of their break.
Teens who volunteer gain benefits, ranging from increased self-esteem to acquiring valuable job skills. Community service is also a critical component of a successful college application. And, most middle and high school students are required to complete 40 or more hours of service work before graduation. TeenLife.com, an online resource for parents, students, and educators presents the countless benefits of teens engaging in community service.
Marie Schwartz, founder of TeenLife Media, comments, "By engaging in volunteer work, teens have an opportunity to learn experientially. They discover where their passions lie, while undertaking meaningful work. These experiences allow them to make more informed choices about college and career options as well as instill a lifelong interest in giving back--and summer is the perfect time to explore the possibilities."
Personal Benefits of Teen Volunteering:
-Develops an increased sense of social responsibility—a global view of society and a heart for
"giving back" and helping others
-Exposures teens to diversity and multiculturalism
-Provides an opportunity to apply academic learning to real human needs
-Builds relationships and "social connectedness" with peers, adults, and activists sharing a cause
-Improves communication and critical thinking skills
College Admissions Benefits of Teen Volunteering:
-Helps students stand out among other applicants; admissions officers want well rounded
co-eds who volunteer; service work is a leading decision-making factor after a student's GPA and SAT scores
-Provides a topic of interest for college essays; emphasis on "why" and "how" tackled an issue
Career Benefits of Teen Volunteering:
-Helps students find their passions and interests that may lead to a career choice not thought of
-Helps develop lifelong interpersonal and communication skills
Parents and teenagers can search the TeenLife.com site to find the non-profit organizations that are best suited to students' interests.
"At TeenLife, we know that community service is a buzz topic for parents and students. We also know that community service has the potential to be life changing in more ways than one. If you come to our site, http://www.teenlife.com, you can find hundreds of community service opportunities for teens," concludes Schwartz.
About TeenLife Media, LLC:
TeenLife Media offers comprehensive information resources that educators and parents cannot do without in this increasingly competitive world. We help families and schools to connect middle and high school students with all sorts of meaningful opportunities, such as summer programs, community service, after school and weekend activities, and gap year programs. We also list extensive resources on how to find a job or internship and gain admission to college. TeenLife.com is the "go to" online destination for students, parents and educators nationwide who are seeking programs, products and services geared to college-bound teens, aged 13-19. For more information on TeenLife Media, please e-mail info(at)teenlife(dot)com, call 617-277-5120, or visit http://www.teenlife.com.