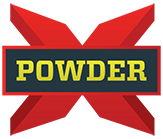 The Leader In The Powder Coating Industry.
Nashville, TN (PRWEB) March 02, 2013
Powder-X ,an established leader in the powder coating industry announced today the relaunch of their new website and redesign of their logo.
The new website is designed to provide customers with an even more exceptional service. Because of the high demand for the newest technology in powder coating, Powder-X has surpassed the competition in technology and personal customer service. Powder-X offers turn-key powder coating equipment and set-up for this fast paced industry.
The new website http://www.powderx.com is a true resource for all powder coaters new and old, offering the best equipment packages with the latest technology, very informative training classes that give an exceptional insight to all the aspects of opening a profitable business without the fear, top product supplies and so much more. So watch for the new website http://www.powderx.com to see all the new products new services, great tips, exclusive training classes and very informative videos.
Obtain the freedom to be the boss and to enjoy life to the fullest.The Powder-X staff gives all their customers the skills and knowledge to be a complete success in this industry.N ot only does Powder-X give an amazing, never been beat price on package units. They help customers from start to finish and that makes a business is a great success.
President and CEO Joey Golliver has trained thousands of entrepreneurs in powder coating from around the world. He has been recognized by The Business Leaders Magazine as one of the top 50 entrepreneurs in the nation. His success & accomplishments speak for themselves. Now is the best time to learn from someone who has the most experience and the best reputation in the industry.
2013 is going to be Powder-X's biggest year yet with all the new and amazing technology - great package deals - top of the line products - exclusive training classes & an enormous amount of give-aways. You will only find it at http://www.powderx.com.
Visit their website at http://www.powderx.com or call them direct for pricing, training classes or supplies at 1-888-326-4840.