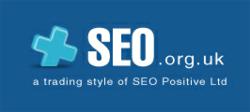 It will be interesting to see if any companies make a move towards PPC campaigns in light of this or employ more aggressive SEO campaigns to assure they are in the top three
(PRWEB UK) 1 March 2013
According to Econsultancy, research has found that 40 percent of consumers don't know the difference between Google Ads and natural search listings.
As one of the UK's most predominate search engine optimisation and pay per click agencies, SEO.org.uk was very interested in the findings and has since looked at them in depth. The difference, similarities and advantages of both search engine optimisation and pay per click have long been argued, some opting for one sector over the other, some finding a combination of both is best.
A deeper look at the study found that many consumers did not know that the champagne coloured box was a paid for advert and not necessarily the most relevant. The study also found that 81 percent of users clicked on Google AdWords listings rather than the organic search results, mainly due to the fact that they were placed at the top of the page.
The study used heat map technology which follows the eye's activity and deciphers where users are most commonly looking at. The results showed that the top left – the champagne box- was the most popular followed by the first three of natural searches. This also applied to the top right AdWords boxes where the first three attracted the most looks.
Ben Austin, Managing Director of SEO.org.uk explained, "If consumers are unaware that PPC is an advert and deem it to be natural, then the way they react to it will be different, the same goes for natural listings. 40 percent is a statistic that cannot be ignored as well as the findings that show exactly where users look on a webpage. It will be interesting to see if any companies make a move towards PPC campaigns in light of this or employ more aggressive SEO campaigns to assure they are in the top three."
SEO.org.uk continues to follow SEO and PPC news and awaits any clients who decide to change their campaign in light of the evidence.
SEO.org.uk brings effective yet affordable online marketing services to companies from all industries and backgrounds. The company offers a huge range of services including search engine optimisation, Pay Per Click account management, social media marketing and website design.