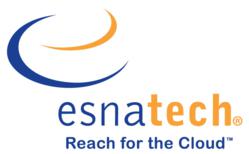 Officelinx enables customers to deploy a centralized, scalable, geo‐redundant architecture that integrates mobility, presence, and messaging technology with Google™ Apps
Richmond Hill, ON, Canada (PRWEB UK) 1 March 2013
Esna Technologies (Esna), a leader in cloud‐enabled unified communication and collaboration solutions, will be exhibiting alongside AppsCare at the Unified Communications Expo 2013. The free-to-attend exhibition takes place on the 5th and 6th March 2013 and is the only event in the UK that gives delegates the opportunity to listen to and engage with the leaders in game-changing communication technologies
In December Esna announced the wide release of version 9.0 of its award‐winning Officelinx unified communications solution. With this new version,
Esna is introducing an entirely new user experience, greater mobility, and integration with enterprise social networks for its popular UC&C software.
"This latest version of Officelinx delivers key collaboration capabilities that our customers have been looking for—including social collaboration, greater UC functionality on mobile devices and powerful geo‐location services," said Lee Ho, Esna's vice president of marketing. "We deliver those features through a great new interface and user experience that makes using Officelinx even more intuitive."
The major enhancements in the Officelinx 9.0 release include:

New user experience that delivers UC where people work, in business applications, through our new HTML 5 UC interface. Our people‐centric client experience enables live communication in any environment and is optimized for cloud and mobile access. The revamped web, mobile and desktop clients, gadgets and browser plugins are even more intuitive and easy to use.
Greater support for BYOD gives end users the flexibility of choosing a wide array of devices with which to communicate and collaborate with one another. Whether using your smartphone, tablet or PC, the Officelinx experience is consistent across devices, platforms and operating systems.
Innovative geo‐location services leverage smartphones' location services and Google Maps to allow people to IM and share their location, or find others.
Integration with Jive software that brings messages from email, voicemail and fax into the Jive social platform, so users can collaborate with voice—not just text. The Jive plugin also offers users click‐to‐dial so they can simply click on someone's name to reach him or her by phone.
Greater enterprise integration with Single sign‐on enabling easy secure log‐in from Google domain OAuth or Microsoft Active Directory.
Broader support for Salesforce.com with new browser plugins for Chrome 10+, Firefox 3.5+ and Internet Explorer 8+
With Officelinx 9.0, Esna leverages the power and capabilities of mobile devices to provide more geo‐location services. Calls are sent to the right device at the right time, and can be seamlessly moved to different locations based on user choices. The updated geo‐location features also offer innovations like finding and locating people using their smartphone's network services.
The unified communications and collaboration market continues its strong growth worldwide. Most enterprises with distributed locations have large investments in their existing voice infrastructure but continue to look for opportunities to flatten and consolidate premise‐based voice applications and leverage cloud‐based solutions. Officelinx enables customers to deploy a centralized, scalable, geo‐redundant architecture that integrates mobility, presence, and messaging technology with cloud‐based applications such as Google™ Apps, VMware Zimbra® and Microsoft® Office 365.
Officelinx 9.0 is available to customers through Esna's global network of reseller partners and major voice vendors, as well as direct from the company at http://www.esna.com. Esna is a global leader in cloud‐enabled unified communication and collaboration solutions. Esna integrates cloud, mobile and social communications on any device and with business applications from Google, VMware, Microsoft and Salesforce.com. Esna gives millions of information workers the freedom to choose how, when and where they communicate and collaborate with one another.
Thousands of organizations across the globe have increased productivity, improved collaboration and reduced communication costs with Esna.
Get more information on Unified Communications Expo 2013, or register for free tickets.