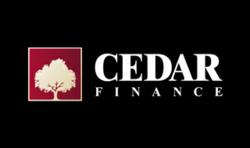 The profit margin in binary options is more favorable to the trader than FX trading.
Nicosia, Cyprus (PRWEB) March 05, 2013
Last week has been very productive for the Analitics Department of Cedar Finance. In reply to recurrent questions from their clients, Cedar Finance drew up an analysis comparing the two most popular trading markets: Forex and Binary Options. The assay includes advantages and risk analysis for both markets.
PROFITABILITY
'The choice between Forex and Binary Options may be difficult but it quickly disappears when it comes to one important factor - the profit. In my opinion, the profit margin in binary options is more favorable to the trader than it is in case of FX trading,' says John Simons, financial analyst of Cedar Finance. With a choice of assets such as commodities, currencies, indices, and stocks the payout ratio for binary options is substantially higher than an average payout in forex trading. It is also more transparent - when trading binary options, the potential return and loss it offers is certain and known before the trade is made.
SIMPLICITY
Forex trading is characterized by changes that occur between two currencies. Slight alterations in the currency rates are measured in increments, and the smallest possible increment is called a pip. The bigger number of pips is achieved, the more profit the trader gets. Binary options trading does not require such complexity; even a single pip in the right direction is enough to profit from the market. Neither does it require extensive knowledge of the market. Binary options trading is easy, while forex trading requires the ability to calculate the present or future value of a currency. For some individuals, this is an extension of their existing skills; however, this does not easily appeal to investors with an aversion to financial formulas and math.
ELEMENTS OF RISK
Trading binary options may be less risky than trading forex in a number of ways. First of all, traders have the option of getting a refund of their investment. It's usually 5-10%, but it comes up to 80%. In the forex market, there is no return. Secondly, there are also some functions in the binary options market that help in risk control, such as rollover, which allows to extend position of the trader into the next expiry and double-up, which allows the trader to open a new position from a new price. Forex market does not provide such features.
Regardless of the method of investment, the most important thing is the trader's position. The level of knowledge, the complexity of the tools they use, and experience in investing should be the prime and basic determinants for the choice of a binary options platform. The full analysis is available at the Cedar Finance.
ABOUT CEDAR FINANCE
Cedar Finance is the most professional and objective platform for trading Digital Options online, offering clients an easy and 100% secure way to trade all major assets - Forex, Commodities, Indices, and Stocks. As a pro-consumer institution it provides personal account managers, background information about the markets, a guided tour, seminars, one-to-one training, live chat, and 24/7 phone and technical support. Since the beginning, it has built a loyal base of clients by drawing upon its expertise to provide intuitive software and exceptional services for trading Digital Options.