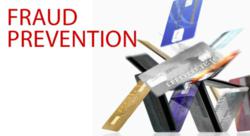 The greatest defense against fraud is for business owners and individuals to educate themselves on the best ways to protect their online activity - Nancy Robin, CNLBank South Florida President
Boca Raton, Florida (PRWEB) March 02, 2013
With fraud and online security complaints continuing to rise in the State of Florida many are left concerned and interested in ways to mitigate these crimes. In 2011 the Internet Crime Complaint Center, headed by the National White Collar Crime Center and the FBI, received more than 300,000 complaints for the third consecutive year generating an adjusted dollar loss of $485.3 million.
"For business owners and individuals, like our clients, who use the internet everyday to conduct business, these statistics are terrifying," states Bill Miller, CEO of William C. Miller & Associates. "We feel it is our duty to keep our clients informed and educated on hot button issues that could negatively affect their businesses in the future."
William C. Miller & Associates, a Boca Raton-based independent financial planning firm, has enlisted the expertise of CNLBank to offer their clients a special presentation regarding fraud prevention and security on Wednesday, March 6, 2013 at a private location in Boca Raton.
Event attendees will enjoy a cocktail reception while hearing from two of CNLBank's top experts in the field, Chris Hartman, EVP Product Development and Treasury Services and Brian Bankston, Chief Information Officer.
With more than 30 years of industry experience, CNLBank's Chris Hartman will offer a closer look into the effects of fraud and what financial institutions are currently doing to protect their customers from becoming victims of fraudulent activity. CNLBank's Chief Information Officer, Brian Bankston will focus on how to prevent against "phishing" and "vishing" attacks, defending against malicious software and tips for protecting online activity.
"As Florida's Bank for Business, CNLBank is pleased to be presenting at this event," states Nancy Robin, CNLBank South Florida President. "The greatest defense against fraud is for business owners and individuals to educate themselves on the best ways to protect their online activity."
Based on victim complaints, the State of Florida ranked as the second highest state with 20,034 complaints in 2011 according to the Internet Crime Complaint Center. The most common victim complaints included FBI-related scams, identity theft and advance fee fraud.
About CNLBank
CNLBank, $1.2 billion state-chartered commercial bank, is one of the largest banks headquartered in the State of Florida, offering clients an experienced relationship management team with deep roots in the communities we serve. The bank operates 16 full-service banking offices throughout the state with robust lending and depository capabilities, sophisticated treasury and property management services and excellent customer care. For more information visit CNLBank on the web at http://www.cnlbank.com.
About William C. Miller & Associates
Founded in 2002, William C. Miller & Associates is an independent financial planning firm based in Boca Raton, Florida. William C. Miller & Associates is a member office of the ValMark Companies (SEC registered, Member FINRA and SIPC) a 50 year old organization composed of the nation's top independent wealth advisory firms. Offering clients world class expertise, William C. Miller & Associates provides a high level of personal service based on each client's unique needs. To learn more visit http://www.wcmlifeplan.com.