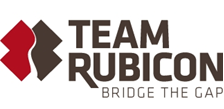 LOS ANGELES, CA (PRWEB) March 01, 2013
Hunter Douglas, the leading window covering company in North America, donated $150,000 to Team Rubicon (TR) to support its Hurricane Sandy relief efforts in late 2012. Hunter Douglas made an initial donation and then matched donations from its employees and independent fabricators on a dollar for dollar basis. The money raised was then split between Team Rubicon and The New York Times Neediest Cases Hurricane Sandy Relief Effort.
The donation helped Team Rubicon mobilize nearly 300 veteran volunteers to conduct disaster relief efforts that included search and rescue operations, mucking out houses, and debris clearing. These veteran volunteers utilized the skills they cultivated on the battlefield – leadership, risk assessment, teamwork, and decisive leadership – to provide relief to the thousands affected by the storm. In the Rockaways on Long Island, one of the hardest hit areas on the eastern seaboard, Team Rubicon lead 10,000 civilian volunteers in a 'neighbors helping neighbors' effort that acted as a force multiplier to the TR teams already on the ground.
"The donation from Hunter Douglas was a key contributing element to what we were able to accomplish after Superstorm Sandy," said Jake Wood, Team Rubicon President and Co-Founder. "Not only did this donation help those affected by the storm, it also helped give the veterans who volunteered an opportunity to continue their service to our country. We thank Hunter Douglas for choosing our cause to support through this generous donation."
Marv Hopkins, President and CEO of Hunter Douglas, has a personal connection with military veterans as he is a graduate of the United States Air Force Academy and served as an Air Force pilot during the Vietnam War.
About Team Rubicon
Team Rubicon (TR) unites the skills and experience of military veterans with first responders to rapidly deploy emergency response teams into crisis situations. TR offers veterans a chance to continue their service by helping and empowering those afflicted by disasters, and also themselves. For more about Team Rubicon, visit http://www.teamrubiconusa.org.
About Hunter Douglas, Inc.
Hunter Douglas Inc., headquartered in Pearl River, N.Y., is the leading manufacturer and marketer of custom window coverings in North America and a major manufacturer of architectural products with approximately 6,000 employees and 40 divisions. The Company is also a national sponsor of Habitat for Humanity, covering windows in every Habitat home built in the U.S. and Canada. Its products include Duette® honeycomb shades, Silhouette® window shadings, Pirouette® window shadings, Vignette® Modern Roman Shades and Luminette® Privacy Sheers and Modern Draperies. For more information, call 1-800-274-2985 or visit: http://www.hunterdouglas.com.
# # #