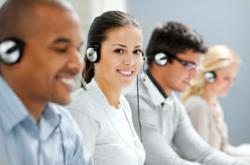 Atlanta, GA (PRWEB) March 01, 2013
1-800 Courier, a national leader in same-day delivery, distribution and transportation services, announces dispatch center overnight package deliveries nationwide. This value-added service is created in effort to meet the variety of customer demands to use a same-day delivery courier for overnight services. 1-800 Courier pursues to be the best choice for superior same-day delivery courier solutions nationwide.
1-800 Courier has a number of dispatch centers throughout the US to provide their courier services. The dispatch center overnight package delivery service offers customers the ability to overnight a package to any of these dispatch center locations and 1-800 Courier will delivery that package. The customer first contacts 1-800 courier and makes the request for a dispatch center overnight package delivery. 1-800 Courier requests their customer's destination address and locates the closest dispatch center to have the package mailed to. The customer then creates a service order preset for the package receipt date. Customers are informed if no dispatch center in the area is available.
1-800 Courier submits the order and notifies its dispatch center of the package delivery service request. The courier does require the shipment tracking number and confirmation call by the customer that their package has been delivered to dispatch center. Once received, the package is delivered via Standard 4-Hour Service or Express 2-Hour Service, which the customer selects upon the initial order request.
1-800 Courier markets themselves as a viable one-stop courier and as the most reliable one-click-source for the fastest, most affordable, same-day delivery solutions throughout the US. 1-800 Courier is also available 24/7 to assist any customer with their same-day delivery service needs and develop nationwide courier logistic solutions.
1-800 Courier is a recognized leading same-day courier of same-day delivery, transportation and distribution services nationwide. From small packages to palletized freight, 1-800 Courier delivers on-time and fast. From its headquarters in Atlanta, Georgia, 1-800 Courier successfully services a growing list of over 1,500 clients, including Fortune 500 Companies throughout the US.