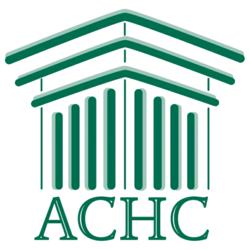 Our members will certainly benefit from the accreditation services offered by ACHC; and through their organization, we will be able to reach more potential members and strengthen the voice of home and hospice care," said Tim Rogers, CEO, AHHC
Raleigh, NC (PRWEB) March 02, 2013
The Accreditation Commission for Health Care, Inc. (ACHC) and the Association for Home & Hospice Care of North Carolina (AHHC) are pleased to announce a partnership between the two organizations with members of AHHC receiving discounts on ACHC accreditation and other products. Additionally, AHHC members will have access to potential member-only educational opportunities, clinical guidance from ACHC experts, and access to ACHC resources.
"The partnership between AHHC and ACHC is one that makes a lot of sense. Our members will certainly benefit from the accreditation services offered by ACHC; and through their organization, we will be able to reach more potential members and strengthen the voice of home and hospice care," said Tim Rogers, CEO, AHHC. "AHHC established ACHC in 1986 and we are pleased to see the same quality & patient-focused values continue to thrive at ACHC."
The Association for Home & Hospice Care of North Carolina was founded in 1972 and is the largest and oldest N.C. home care association and combined state association for home care, home health, and hospice in the U.S. With a membership of 825 agencies, AHHC is the voice for home and hospice care. Its mission is to provide Resources, Education, Advocacy and Leadership to home care, home health, and hospice providers in 100 counties in N.C. who serve 400,000 recipients and employee 100,000 N.C. residents.
"We are so excited to partner with AHHC and work with their incredible staff," said Matt Hughes, ACHC Business Development Manager. "AHHC is widely recognized as a notable state association who serves a diverse group of providers in both NC and SC and develops valuable programs for their members. Our partnership will increase the value of our services and benefits for members and customers."
ACHC is a not-for-profit organization that has stood as a symbol of quality and excellence since 1986. They are ISO 9001:2008 certified and have CMS Deeming Authority for Home Health, Hospice and DMEPOS. ACHC is the provider's choice for accreditation because of personal Accreditation Advisors, relevant and realistic standards, competitive pricing and a friendly, consultative approach to accreditation. Accreditation by ACHC reflects an organization's dedication and commitment to meeting standards that facilitate a higher level of performance and patient care.
For more information on ACHC's accreditation programs, or to download free accreditation standards, please visit http://www.ACHC.org or contact them at customerservice(at)achc(dot)org or 855-937-2242. Contact Matt Hughes at mhughes(at)achc(dot)org to learn about ACHC's partnership agreements with member associations.