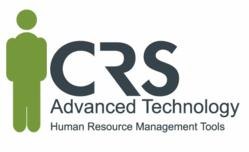 Montoursville, PA (PRWEB) March 01, 2013
The United States District Court for the Eastern District of Pennsylvania granted an unopposed motion to suspend action in the on-going patent infringement case between Frontline Technologies, Inc. and CRS, Inc. Frontline Technologies originally filed suit against CRS for infringement on U.S. Patent Number 6,675,151 (the '151 patent) on June 18, 2007 in the United States District Court for the Eastern District of Pennsylvania, Civil Action No. 2:07-cv-02457.
The Court's decision to suspend proceedings is based on the recent United States Patent and Trademark Office (USPTO) decision to review the validity of claims 3, 6, 7, 16, 24, and 33 of the '151 patent. In January 2013, the USPTO granted CRS's petition to review specific claims of the '151 patent because the company demonstrated "it is more likely than not that the challenged claims are unpatentable under [35 U.S.C.] section 101 because they encompass only abstract unpatentable subject matter." The Court's order suspends further activity pending the outcome of the USPTO proceeding. By statute, a final decision from the USPTO is required to issue within a year of the date of USPTO order instituting review of the '151 patent.
About CRS Advanced Technology
For more than 25 years, CRS has been the trusted leader in providing automated absence management and substitute placement solutions. CRS serves over 1.5 million users throughout the United States and Canada with its flagship software product, SubFinder®, best known in the education and library markets. For more information, please visit http://www.crsadvancedtechnology.com or call 800.782.3463.