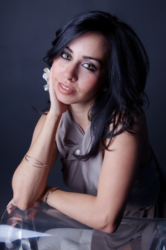 Sky-Land Regional Area, NJ (PRWEB) March 01, 2013
The expanding Haute Design Network is pleased to welcome Vanessa DeLeon, of Vanessa DeLeon & Associates, operating out of Edgewater, New Jersey. Vanessa DeLeon's http://www.vanessadeleon.com interior design is inspired by her Cuban roots and the Art Deco styling that so strongly influences her culture. This, coupled with her innovative sensibility and keen eye for details, results in her signature design style, "GLAMILISTIC," where she combines streamline minimalism with glamorous details. Vanessa is known for her modern and stylized interiors that incorporate classic décor, and she brings this look to high-end residential homes, commercial venues and hospitality facilities.
About Haute Design Network
Haute Design Network selects interior designers that have displayed a high level of expertise and accomplishment in their field. This exclusive circle of leading interior designers is invited to bring their past, current, and future work to Haute Living readers. Weaver and his colleagues are featured on Haute Design Network's comprehensive website as exclusive interior design professionals, along with daily blog posts, articles, and up-to-date reports related to design, real estate, and luxury. All this and more may be accessed by visiting http://www.hautedesignnetwork.com.
About Vanessa DeLeon
After starting off in her family's furniture business designing for customers, Vanessa created Vanessa DeLeon Associates while attending Berkeley College for Interior Design.
She is currently a featured designer on the hit Food Network program Restaurant Impossible, helping turn around failing restaurants around the country. Vanessa's extensive television credits also include HGTV's Generation Renovation, Designer's Challenge, Bang for your Buck, Design Star and recently in Restaurant Impossible. She currently has her own small segment with Pix 11 "Vanessa To The Rescue" and is the host of You Tube's channel Spaces TV "Your Place is a Deal Breaker" In 2007, Vanessa was named as the Rising Star of Interior Design by the International Furnishings and Design Association. Her expertise and projects have been featured in numerous publications including New York Spaces, Design NJ, (201) home, Latina Magazine, Time, Entertainment and Cosmopolitan. Her most recent project has included a tour as the Ikea spokesperson for "How to" seminars in multiple cities across the USA.
In addition to her degree from Berkeley College in Interior Design, Vanessa holds a degree in Fashion Merchandising from The Fashion Institute of Technology, landing a post with Ralph Lauren before turning towards interiors. Her interest in how design influences energy led her to study at the Feng Shui Institute of America, and has incorporated practices of that art into her work as well. Vanessa is an allied member of ASID (American Society of Interior Designers) and IIDA (International Interior Design Association).
To Learn More: Visit Vanessa DeLeon's Haute Living Real Estate Profile