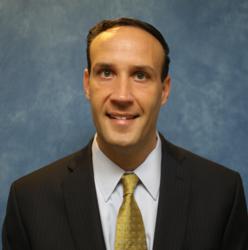 Old Bridge, NJ (PRWEB) March 02, 2013
Board certified internist Dr. James Covalesky recently opened an office in the Medical Arts Building at Raritan Bay Medical Center, Suite 409, 3 Hospital Plaza, Old Bridge, NJ. Dr. Covalesky holds honors of achievement in the fellowship of internal medicine, has continued his medical education at Harvard Medical School and completed extensive research in Diabetes, Alzheimer's Disease, Osteoarthritis, COPD and Anemia. Dr. Covalesky accepts most major medical insurances and is currently accepting new patients. To make an appointment, call 732-967-6444 or 1-800-DOCTORS. An internist is a medical doctor who specializes in the care of adults. People might choose an internist as their primary doctor for regular checkups and for treating illness.
A New Jersey state-designated primary stroke center, Raritan Bay Medical Center (RBMC) is a recipient of the American Stroke Association Get with the Guidelines® - Stroke Silver Plus Performance Achievement Award, recognizing the medical center's success in implementing a high standard of stroke care and the American Heart Association Get with the Guidelines® – Heart Failure Gold Performance Achievement Award, recognizing the optimal care of heart failure patients.
RBMC, with locations in Old Bridge and Perth Amboy, is also one of less than five percent of hospitals nationally to achieve re-designation as a Magnet Hospital, recognizing nursing excellence, and is a three time recipient of the New Jersey Horizon Blue Cross Blue Shield patient care quality award. Most recently the medical center scored in New Jersey's top 10 percent in care for pneumonia and heart failure, and in Middlesex County; scored number one in surgical care and among the best in care for heart attack according to the 2011 New Jersey Hospital Performance Report.
Licensed for 501 beds with a medical staff of more than 500, RBMC provides medical-surgical, maternity, pediatric, diagnostic imaging, laboratory and general and critical care, as well as adult behavioral health, emergency and interventional cardiac and same day surgery services.
The hospital's Human Motion Institute is devoted to providing superior outcomes and patient satisfaction in all areas of musculoskeletal treatment, and its Institute for Weight Loss at Old Bridge provides individualized medical and surgical weight loss options and support services. RBMC has several other specialty services including the Center for Wound Healing, Center for Sleep Medicine, Center for Women, Center for Balance and Pulmonary Rehabilitation and Physical Therapy programs. RBMC's Medical Pavilion at Woodbridge provides urgent care services without an appointment 365 days a year, an obstetrics and gynecology physician practice and outpatient physical therapy services.
The medical center is a major clinical affiliate of UMDNJ-Robert Wood Johnson Medical School and a member of the Robert Wood Johnson Health Network. For more information about services, visit http://www.rbmc.org.