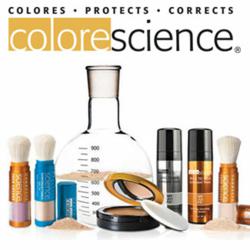 We offer the gold standard for patient skincare - Medical Aesthetitian, Pamela Quinn
Fort Lauderdale, FL (PRWEB) March 13, 2013
Recently Colorescience® had a product seminar attended by staff from Take Shape Plastic Surgery Fort Lauderdale. The center considers the product to be a gold standard in makeup. If a patient is suffering from a skin ailment, or just wants to maintain, improve, or refine healthy skin, Take Shape Plastic Surgery, PA recommends the Colorscience® line of products. They find that those who suffer from acne, skin redness (rosacea), blotchiness, or excessively oily or dry skin have seen great results with this product line.
Colorescience® is formulated with substantiated and distinctive active ingredients, and fuses the beauty of traditional makeup with the benefits and efficacy of high end skincare. The use of high tech, proven ingredients such as peptides, liquid crystals, pearl powder, and hyaluronic and salicylic acid, allows them to create synergistic products that offer instant and long lasting results.
Colorescience ® products are different from other makeup lines. They include high quality ingredients and formulations, luxury colors and are simple to use. Their high performance cosmetics were created to help achieve a clear, even complexion and protect your skin from the damaging effects of the sun and environment.
In addition to offering Colorescience® Makeup, Take Shape Plastic Surgery Sourh Florida offers tried and true skincare product solutions that work with the body's natural biochemical composition to enhance, improve, and rejuvenate at the cellular level. Proven scientific research is the foundation of their effective aesthetic product lines.
Take Shape Plastic Surgery offers a wide array of cosmetic surgery including facial aesthetic surgery, body contouring and breast reduction, beast lift and breast augmentation. The clinic is also renowned for the reconstructive surgical work that is offered. Also on premises is Take Shape Surgery Center, L.L.C., a Medicare-certified, state-licensed and nationally-accredited, ambulatory surgical center. This facilitates a more personalized, convenient and comfortable experience for patients.
Patients can be assured that the plastic surgeons at Take Shape Plastic Surgery in Broward possess the skills, training, and aesthetic eye to ensure that the patient's desired cosmetic result becomes a reality and that reconstruction patients achieve the best possible outcome.
For more information, call Take Shape Plastic Surgery P.A. at 954-585-3800 or visit them on the web at http://www.takeshape.info or on Facebook. Take Shape Plastic Surgery Plantation is located at 4161 N.W. 5th Street, Suite 100.