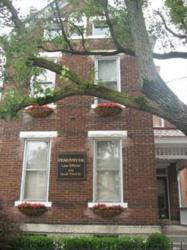 Columbus Ohio's Leading Bankruptcy Firm!
Columbus, Ohio (PRWEB) March 06, 2013
Fesenmyer Law Offices, LLC is an Ohio-based law firm that helps the residents of the Greater Columbus and Dayton areas handle legal issues in debt consolidation, bankruptcy and foreclosure. The experienced attorneys working for the firm have successfully offered their legal assistance to Ohio residents to become one of the premier bankruptcy firms in Central Ohio.
America witnesses millions of bankruptcy cases every year, directly impacting Ohio residents. The fiscal cliff has further aggravated the situation with many fearing an impending bankruptcy flood for 2013. Offering financial relief in these tough economic times, Fesenmyer Law Offices has helped local residents in filing for bankruptcy under Chapter 7 and Chapter 13. To further assist the local community in better understanding the process, they have also launched a dedicated bankruptcy blog on their website.
Take a look at their bankruptcy blog here.
Thomas M. Fesenmyer, the spokesman for the Columbus bankruptcy branch of Fesenmyer Law Offices located at 610 S 3rd St, Columbus, OH 43206, said - "At Fesenmyer Law Offices, we offer professional and supportive representation to protect our clients during the bankruptcy process. We offer a free, no obligation consultation. One of our experienced attorneys will analyze your financial affairs and help you make an informed decision regarding the best course of action available to address your financial issues."
The company helps its clients fight against repossession, wage garnishment, and foreclosure related problems. Reputed attorneys often charge a huge sum for recovering from a bankruptcy, but Fesenmyer believes in offering relief to all its customers through a free initial consultation and an affordable bankruptcy process.
Just like Ohio, many other US states witness thousands of cases of wage garnishment in which, creditors get the liberty to deduct a sum from the monthly or weekly wage of the employees. Addressing this issue on one of their featured posts on the new blog, "In Ohio and many other states, there are forms of debt that are non-exempt from any wage garnishment conditions. The Internal Revenue Service and the U.S. Department of Education retains the right to garnish wages through an administrative process for either unpaid taxes or delinquent federal student loans. An administrative process allows the federal agencies to bypass the process of receiving a court order prior to deducting money from wages."
The company also has a Dayton bankruptcy office for local residents located at 120 W 2nd St #1212, Dayton, OH 45402, apart from its Columbus headquarters.
With their bankruptcy blog, Fesenmyer Law Offices hopes to help Ohio residents in the overwhelming process of filing for bankruptcy.
About the Company
Fesenmyer Law Offices, LLC offers legal assistance to the residents of Columbus and Dayton, Ohio in filing for bankruptcy under Chapter 13 and Chapter 7, debt consolidation, real estate transactions, and foreclosure defense services. With years of experience, their professional attorneys always work towards their commitment to cost-effective representation and prompt communication.
To know more about their services visit http://www.fesenmyerlaw.com/