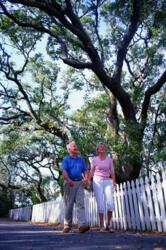 (PRWEB) March 02, 2013
A study released this week of seniors living on Long Island suggests that while most seniors are faring well as they age, there are key issues that must be addressed to help aging seniors remain in their homes.
Identifying and addressing these needs will ultimately keep aging residents out of hospitals and nursing homes, according to Renee Pekmezaris, PhD, vice president for community health and health services research at the North Shore-LIJ Health System and associate professor of population health at the Hofstra North Shore-LIJ School of Medicine. Dr. Pekmezaris led this assessment study, published in the March issue of Educational Gerontology.
The study was conducted over two time periods. In the first leg of the study, they called nearly 4,000 Long Island seniors at various hours of the day and early evening. In the end, the sample consisted of 842 people over age 65. Because people over age 85 often have different needs than their younger counterparts, the second part of the study pulled people into the survey who were over 85. They did the same for minorities, targeting a diverse ethnic sample. They spoke with 111 African Americans, 99 Asian Americans and 99 Hispanic older Americans about how they get around, their medical issues, social supports and economic factors. The average age of study participants was 76; 15 percent were over age 85. Most people said that they had lived in their communities for at least 30 years and 67 percent reported living with at least one other person -- only three percent lived with their children. Three out of four people said that they lived near a grocery store.
Most seniors on Long Island do get around rather easily, according to the survey results. Only two percent rely on public transportation, three percent walk, and the others either drive or have someone drive them. More than 80 percent said that they drive their own cars. And even the oldest old – those over age 85 – say that they manage to get where they need to be. However, seniors who are in the worst health were most likely to indicate that they had problems getting to a pharmacy and grocery store.
"There is a lot of good news in this study," said Dr. Pekmezaris. She said that nearly half of respondents (46 percent) reported that they are in very good-to-excellent health. Only 25 percent said that their health was fair or poor. Co-investigators of the study included Jeffrey Kraut, senior vice president for Strategic Planning and Business Informatics, and Lawrence Levy, executive dean of the National Center for Suburban Studies at Hofstra University.
"The suburbs are the center of change in this country and seniors are very much a part of that," said Mr. Levy. "The more we can learn about them, as we do in this groundbreaking study, the better we can help them live as they would like to live."
Nearly all seniors said that they were taking at least one prescription medicine. Most seniors reported being treated for hypertension and one-third for arthritis. One-third reported having heart disease and one in five reported having been diagnosed with cancer. About 20 percent said they had diabetes and about 10 percent were told that they are obese. (Obesity was more common among those with less than a high school education and who rated their health as poor.) Nearly 10 percent said that they suffered from depression and another 10 percent said they experienced anxiety.
Most seniors who attended or graduated from college reported being in excellent or very good health compared to their less-educated counterparts, regardless of their age.
"Despite the good news, there are pockets of poverty and significant issues facing many over the age of 85, and those living with significant chronic illness," said Dr. Pekmezaris. For example, the prevalence of falls among seniors continues to raise concerns, especially for those over age 85. According to the survey, 11 percent of all seniors surveyed suffered a serious fall in the previous year. In those over age 85, the number of serious falls reached 18 percent. And those in poorer health had many more falls than their healthier counterparts.
Another encouraging sign was the support systems that most seniors have in place. According to survey results, more than 90 percent of seniors have someone to talk to when they are upset. And men tended to rely on women for assistance, while women were more likely to turn to their children for help. In terms of social activities, the majority of respondents said they go out with a friend or family member to do fun things, and the majority sees that person on a daily basis.
Economic factors were also positive for Long Island's seniors. Most had little difficulty paying their bills. Unfortunately, those having trouble making ends meet also were the sickest.
The bottom line, said Dr. Pekmezaris, is "suburban communities are a good place to grow old, but we do need to address issues such as transportation and care at home for those seniors that have a hard time accessing what they need. Unfortunately, those most in need are having the most trouble. Seniors who are in the worst health or no longer drive were more likely to indicate problems getting to the pharmacy and grocery store".
The survey, funded by a grant from the New York State Department of Health, was intended to figure out how seniors' health affects the care that they receive, and identify gaps that should be addressed to map out strategies for the growing number of Long Islanders who are staying put in their retirement years.