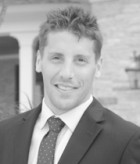 Hamptons, NY (PRWEB) March 01, 2013
Matthew Breitenbach, a prominent real estate agent in the Hamptons market, has joined the prestigious Haute Living Real Estate Network. This exclusive circle of leading real estate agents is invited to bring opulent estates and luxury properties to Haute Living readers. Haute Living Magazine will feature Matthew as an exclusive Haute Living Real Estate professional.
About Haute Living Real Estate Network
Haute Living Real Estate Network specializes in selecting top real estate professionals, creating the most prominent directory for exclusive listings. The network website is an online destination for all things real estate-related and features daily blog posts, providing up-to-date news on affluent markets and real estate developments. Access all of this information and more by visiting http://www.hauteliving.com/hlrn
About Matthew Breitenbach
Since bursting on to the Hamptons real estate seen at 22 years old in 2006, Matthew has been involved in numerous high-end real estate transactions, including two record-breaking waterfront sales in East Hampton and Southampton and has been involved in over $500 million in real estate transactions in his short seven year career. In 2010, his first record-breaking sale came when he sold a Modern home on Three Mile Harbor for $6.775 million which was the highest price waterfront sale in the history of northwest East Hampton. Widely regarded as the one of the best young real estate brokers in the country, Matthew Breitenbach has compiled a brilliant real estate career in just under seven years.
Matthew is a master networker and has sold homes to many of the biggest power players in New York, and most recently has been linked to real estate deals involving many pro athletes and celebrities. At 28 years old, Matthew is in his prime and his taste for high-end clothes, cars, and real estate emulates the motives of many of the Hampton's buyers and sellers. His good taste combined with an overwhelming determination and drive to put real estate deals together is contagious.
Matthew's name is branded and trendy. The name Matthew Breitenbach is never far from anyone's tongue when discussing Hampton's real estate. TV and press outlets from all over the world have followed him, from Plum TV to Haute Living to "Who's Who of Luxury Real Estate," which is the biggest international luxury real estate organization in the world.
Constantly sighted at the hottest and most exclusive parties and events in the Hamptons as well as NYC, Matthew is a master networker, who constantly rubs elbows with New York's wealthiest players and celebrities. He has become a real estate celebrity in itself, becoming one of the most recognizable real estate faces in the Hamptons as well as globally. Matthew was recently written about in publications reaching as far as Los Angles and London.
Matthew's knack for record-breaking sales and his reputation as the best young broker in the Hamptons has continued to grow and was recently nominated by REALTOR magazine as one of the top "30 under 30" brokers in the country. In October 2011, Matthew racked up another record-breaking sale when his listing on 96 Meadow Lane in Southampton traded for $21.6 million. No one in the history of Hampton's real estate has ever sold a house for $21.6 million before their 30th birthday. Matthew did it at 28.
To learn more: Visit Matthew Breitenbach's Haute Living Real Estate Profile