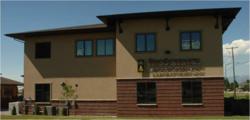 Bozeman, MT (PRWEB) March 19, 2013
BioScience Laboratories, Inc. announces the capability of product safety testing for evaluation of eye irritation. The Bovine Corneal Opacity and Permeability (BCOP) test is an in vitro method using isolated bovine corneas to classify substances as ocular corrosives and severe irritants, as defined by the EPA, EU, and the GHS.
BCOP testing may be used as a tiered testing approach, in conjunction with the EpiOcular® Method, which uses an in vitro model of the human corneal epithelium and allows differentiation of moderate and mild irritants.
The EPA considers the BCOP test and the EpiOcular® methods the most valid in vitro alternatives to the traditional Rabbit Draize eye irritancy test.
BioScience Laboratories is a Non-Animal Testing Laboratory and offers the BCOP test, the EpiOcular® test, and variety of other animal testing alternatives.
Contact our experts for questions about BCOP testing or any of our other testing services
Now in its 22nd year, BioScience Laboratories, Inc. provides antimicrobial product testing and result interpretation grounded in science. BioScience Laboratories, Inc. strives to assist its clients in strengthening their current market positions through product testing and aid in the development of new products and meeting federal regulatory agency requirements for the healthcare, pharmaceutical, personal care, and consumer products markets.