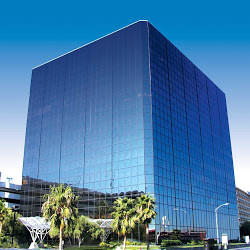 It seems so simple but proper structuring of your business and tax planning can save your business thousands of dollars each year.
Las Vegas, NV (PRWEB) March 08, 2013
A fiscal cliff deal was been struck by congress, but even so, many long struggling businesses feel they are getting pushed over the financial cliff by the impending tax increases. A recent article in the Wall Street Journal, By Emily Maltby and Angus Loten, "Cliff Fix Hits Small Business" establishes that many small businesses and firms may still face higher taxes this year even after the deal. This is catastrophic to small business that are barely surviving in the current economy. These new taxes have sent small business owners scrambling for answers, and Nevada Corporate Headquarters just might have the answers, entity structuring and tax planning.
"It seems so simple but proper structuring of a business and tax planning can save a business thousands of dollars each year," said Cort Christie CEO of NCH, Inc. "With the new taxes scheduled to go in to affect, businesses should get their structure reviewed by a professional and it's company paperwork done as quickly as possible."
It is important to remember, that a business' 'start date' is not retroactive. All tax benefits received from incorporating begin on the date of incorporation so it becomes imperative to get it done in the first quarter of the year, if at all possible.
For small business owners, operating as sole proprietors or general partners has significant liability concerns. First quarter is the most logical time for a businesses start date since it eases the paperwork burden. A business can start fresh in the new year as a corporation or LLC and reduce your liability in the upcoming year. Additionally, it won't have to worry about reporting taxes as two different entities during the year. Because of this, January is the busiest time of the year for processing incorporation applications at many Secretary of State offices.
While Tax planning is a year-round event, in order to minimize a business's tax bill after a tax change, early planning is critical. Changing the structure of a business could result in some big tax benefits, helping to capitalize on business deductions and finding tax savvy ways to run a business. So getting with a structuring and tax professional can potentially help reduce a businesses tax obligations and make paying taxes less anxiety provoking. In the current uncertain economy facing tax increases, businesses can use all the help they can get!
About Nevada Corporate Headquarters, Inc.
Nevada Corporate Headquarters and it's sister companies are comprised of CPAs, small business advisors and tax professionals. These experts will ensure you are paying your fair share but not a dime more. For over 20 years, NCH has been the source for Nevada corporations, Nevada LLCs, asset protection strategies, business credit establishment and many other business/financial services. Unlike other companies, NCH prides itself on service and guidance for clients with a genuine desire to help you succeed. Whether you are thinking of incorporating a business or looking for asset protection strategies – look to NCH's in-house team of business and finance experts.