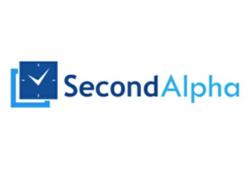 There is a huge need in the market for the kind of liquidity Second Alpha can provide
New York, NY (PRWEB) March 05, 2013
Investors Richard Brekka and Jim Sanger today announced the launch of Second Alpha Partners (http://www.secondalpha.com), a new private equity firm focused on making secondary investments in North American private companies, structuring deals to purchase shares from existing shareholders.
Second Alpha was founded to provide solutions for a worsening liquidity crisis in venture capital and middle market private equity. With successful private company exits taking longer and longer to achieve, shareholders are required to remain in illiquid securities for extended periods of time.
Second Alpha works to craft innovative capital solutions that help these shareholders exert greater control over the timing of exits. The firm offers shareholders liquidity without having to force companies with high-growth potential into M&A processes or public offerings before they, or the markets, are ready.
"There is a huge need in the market for the kind of liquidity Second Alpha can provide," said Managing Partner Richard Brekka. "Most shareholders in private companies are struggling with the time that it takes to exit their investments. Second Alpha gives shareholders a faster path to liquidity.
"We believe that investing in secondaries offers great prospects for outstanding risk-adjusted returns," said Managing Partner Jim Sanger. "It's our expectation that secondary investing will grow dramatically over the next decade, and we intend Second Alpha to play a part in this growth."
Second Alpha differs from most dedicated secondary firms in that it considers deals of all sizes and can offer custom liquidity solutions for the full range of stakeholders in private companies. Second Alpha is open to unconventional secondary-linked deal structures including recaps, debt conversions and pay-to-play financings, and the firm is extremely data-driven in its approaches to deal sourcing and due diligence. Finally, with decades of experience nurturing companies as VCs and C-level executives, Second Alpha's team members have the ability to add value on boards and in investor syndicates whenever required.
Before coming together to create Second Alpha, Richard Brekka and Jim Sanger collaborated for nearly a decade as co-investors while at separate venture firms. Richard Brekka was Managing Partner and founder of venture firm Dolphin Equity Partners, and previously was a VC and private equity investor at CIBC and Chase. Jim Sanger was most recently a General Partner at ABS Ventures, where he led both venture capital and secondary transactions; prior to ABS, he was a senior venture investor at Deutsche Bank.
About Second Alpha Partners
Second Alpha Partners is a private equity firm focused on secondary investments, mainly purchases of direct interests in private companies from existing shareholders. The firm also invests capital directly in private companies in tandem with making secondary purchases of shares. Second Alpha Partners has offices in New York. For more information visit SecondAlpha.com.