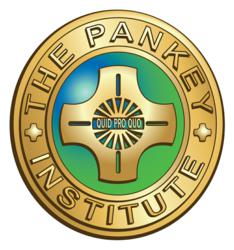 Key Biscayne, FL (PRWEB) March 06, 2013
The L.D. Pankey Dental Foundation is proud to announce its first scholarship competition for current dental students. The purpose of this scholarship is to support the dentists of tomorrow and encourage a culture of lifelong learning.
Scholarship recipients will receive complimentary registration to Pankey's Annual Meeting in Orlando, September 19-21, 2013, as well as a stipend for travel. Recipients will also be paired with a mentor throughout the conference. The approximate value of the scholarship is $1,300.
Eligibility:
Student applicants must be currently enrolled in an accredited dental school and must be in academic good standing. Applicants must submit an application form along with a video detailing why they chose to pursue a career in dentistry and explaining their personal practice philosophy.
Scholarship Rules:
•The scholarship must be used in the same calendar year in which it is awarded.
•In the event the winner cannot attend the convention, the selection committee may award the scholarship to another applicant.
Application Deadline:
Applications are due May 24, 2013, and should be sent to Nicole Berman at nberman(at)pankey(dot)org via DropBox or YouSendIt.
###
About the L.D. Pankey Dental Foundation
Founded in 1970, the L.D. Pankey Dental Foundation is a nonprofit educational organization in Key Biscayne, Florida, dedicated to helping dental professionals master advanced technical skills, improve behavioral skills, and nurture a positive philosophy towards life and practice. It was the first institute of its kind and remains among the most prestigious in the world, attracting dentists from more than 40 nations. Over 21,000 dentists, dental laboratory technicians, and specialists have attended its courses and now serve millions of patients worldwide.
http://www.pankey.org
###