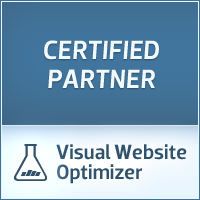 As Conversion Rate Optimisation experts it's vital to test everything, and that includes the tools that we use to perform the great work we do in increasing conversion rates of our clients
Colchester, UK (PRWEB UK) 2 March 2013
The partner status means that High Position are now recommended as one of the Industry's best CRO/UX providers, a great addition to their prominence as an already successful search engine optimisation and pay per click service provider.
CRO (Conversion Rate Optimisation) is an essential marketing activity for businesses, organisations and charities with an online presence as they compete for sales, enquiries and donations in what is becoming an increasingly competitive market. By making a website more user friendly using A/B testing tools the number of conversions is likely to increase, creating a much-needed advantage over competitors.
James Root, head of CRO at High Position comments on the importance of user testing, "As Conversion Rate Optimisation experts it's vital to test everything, and that includes the tools that we use to perform the great work we do in increasing conversion rates of our clients. Having used Visual Website Optimizer to excellent effect, I'm delighted that they have offered us the chance to be certified partners. This will enable us to stay abreast of the changes that VWO make to their software. It also allows us the chance to offer recommendations that will enable CRO to continue to make websites work better and harder for our clients in achieving whatever goal they want to improve."
High Position has been in the digital marketing industry for 14 years specialising in SEO, PPC and Web Design. For more information about any of these services including Conversion Rate Optimisation visit http://www.highposition.com or call 0800 046 4083.