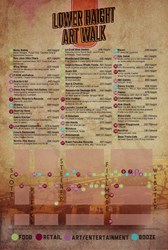 Four Barrel Coffee sources its coffee utilizing social sustainability and direct trade with a commitment to their producers and to quality.
San Francisco, CA (PRWEB) March 12, 2013
Sean Sullivan, San Francisco real estate new construction expert says that the Panhandle neighborhood of San Francisco is a happening place these days, with more new businesses opening, which could enhance the already high walkability score of 89 out of 100, according to the website walkscore.com. Sullivan states that the newest establishment is The Mill, a joint venture between Josey Baker Bread and Four Barrel Coffee located at 736 Divisadero. The space is open, airy, with a minimalist and ultra-modern ambiance. Josey Baker Bread is already up to 200 loaves a day according to thebolditalic.com, which is a long way from selling bread out of his house as recently as 2011. Four Barrel Coffee sources its coffee utilizing social sustainability and direct trade with a commitment to their producers and to quality.
Sullivan describes that when people leave The Page restaurant on foot or via bike along the Wiggle, they may not notice Jack's Record Cellar on the southeast corner of Page and Scott. Few people know this is one of the best places to buy old vinyl records in the City. The storefront has a very small sign above the door that says "Records," but once inside, they will find a huge selection of out-of-print and hard to find 78s and 45s, according to Sullivan. Jack's has been in business since 1951, originally located at 400 Haight and moved to its current location in 1961.
Sullivan points out that the Lower Haight Art Walk which took place on March 2nd from 6pm to 11pm is a regularly occurring event in which walkers visit the restaurants and other retail establishments as they offer special discounts and new offerings to the local residents and visitors, sure to be a great demonstration of the highly walkable Lower Haight neighborhood. Scenes from the last art walk can be viewed at: http://haighteration.com/2013/03/scenes-from-last-nights-art-walk.html
According to Sullivan, other new and coming soon restaurants include Sa-Beang Thai at 312 Divisadero, replacing Thai Place II. The new and expanded menu includes crunchy pumpkin appetizer and pineapple fried rice. Sullivan notes that the Yelp reviews are at the extremes of "love it" or "hate it." "La Urbana" a Mexican restaurant by the Resmex Group is scheduled to open in 2014 and will feature a mezcal tasting room, and is taking over the vacant space where Plant It Earth used to be, at the corner of Divisadero and Grove.
About Sean Sullivan San Francisco Real Estate Agent
Sean Sullivan, real estate agent and senior sales leader at brokerage Climb Real Estate Group is known for his expertise in the complex San Francisco market, including new construction, where he got his start in 2000. He has seen several market cycles, which helps him refine how he assists different types of clients. Sean Sullivan can be contacted at 415-215-0554, Sean(at)climbsf(dot)com. Please visit his website at: http://sfresource.com.
Contact Information
Sean Sullivan, Senior Sales Leader
Climb Real Estate Group
San Francisco, CA
415-215-0554
Sean(at)climbsf(dot)com
http://sfresource.com
This press release is provided by: ExpressYourselfWebsites.com