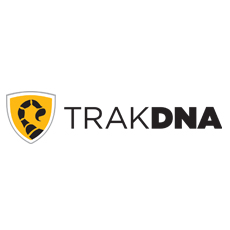 An innovative and effective solution to the growing issue of cable theft.
(PRWEB UK) 13 March 2013
Recognising the epidemic proportions reached by cable theft since the dramatic increase in copper prices, leading cable supplier Eland Cables conducted in-depth research into theft prevention methods. This led the company to enter into an exclusive cooperation agreement with DataDot Technology, an international player at the forefront of asset marking and theft deterrent technology. Together, they leveraged their cross-sector expertise to develop TrakDNA, the effective deterrent against cable theft industry players have been eagerly awaiting.
Testimonials
Praised extensively by leading professionals, TrakDNA is already creating waves. Following a recent approval by Network Rail for deployment across its rail infrastructure, Graham Jackson – Managing Director of Unipart Rail – praised TrakDNA as 'an innovative and effective solution to the growing issue of metal theft. Elsewhere, TrakDNA has already been commended by Pascal Marchand Maillet of AlphaGary as 'a 21st Century solution to a 21st Century issue'.
How does it work?
TrakDNA is a patent-pending technology that provides an undisputable forensic link between a cable and its owner. Nickel microdots containing a unique owner-identification code are applied across the cable's metal content. Each code is then stored on the International Security Register (ISR) which is managed by secured database expert, RetainaGroup, and is accessible to police 24/7.
By linking stolen cables directly back to a crime scene, TrakDNA provides the forensic evidence required by police forces to successfully prosecute and for the courts to convict anyone caught stealing or handling the stolen cable.
The highly visible deterrents deployed across sites protected by TrakDNA are already recognised by would be thieves who are very aware of the increased risk of prosecution. TrakDNA is expected to yield the same considerable reduction in cable theft as has already been enjoyed across a number of other industries using this technology.
Big benefits
TrakDNA is the first anti-theft technology that creates full traceability between a cable's metal content and its owner, making it an exceptionally powerful theft deterrent. TrakDNA is a cost-effective solution offering lifelong protection and is available now.
Contact
Contact the TrakDNA Team for more information:
UK: 0845 200 2550
International: +44 20 7781 0222
Website: http://www.trakdna.com