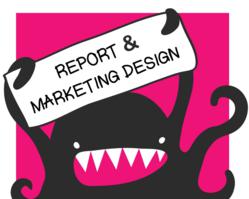 Internet marketing broadly covers most of the activities that enable websites the opportunity to climb to the top of search engines.
London, UK (PRWEB) March 01, 2013
The Internet marketing expert and direct marketing psychologist Andrew Maynes reveals in a soon to be published white paper - 'SEO is Dead or was never alive!'
Some of the main points centered on by the author are that the SEO industry is little more than CPC / PPC and internet marketing. It is recognised that Organic search results are not by chance, but they are not the result of any practice that is called SEO, because no one within the SEO industry can truly define what SEO is. How can anyone optimise a search engine that isn't directly associated to a 'Search Engine'?
The paper goes on to cover other areas such as search results. The most important aspect of a search engine is search results; it is suggested that only people who control 'a search engine' can optimise the display of results. So, how on earth can anyone claim to optimise search engine results they
a) have no control over and
b) do not know entirely how it works.
The author states, "SEO is at best, 'guess work', and this is not good enough for an industry that has no governing body over-seeing best practices, especially whilst offering businesses a false hope of growth through search results."
The white paper asks for a redefining of SEO best practice within the search industry. "The crux of the issue is: SEO is defined incorrectly. Websites can be optimised for content containing keywords but this by itself is not optimizing a search engine! If an industry has a set of practices that are ill defined, how on earth can the business community take it seriously."
Broadly, the paper outlines how Internet marketing covers most of the activities that enable website owners with the opportunity to climb to the top of search engines.
The White Paper will be published on 17th March 2013 Draft copies can be obtained by emailing andrew(at)amcoms(dot)co(dot)uk or visiting Think Cloud Studio