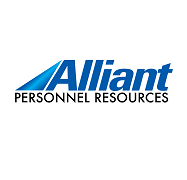 "Our mission is to provide clients a higher value in services than they are used to."... "If we treat people fairly and help them achieve staffing results, they will come back."
Carroll, IA (PRWEB) March 05, 2013
Relief! Healthcare facilities and internal recruiters have a new option when seeking recruiting solutions for healthcare professionals!
Most everyone in the healthcare community is aware of looming changes that are scheduled to go into effect in coming months. It has alot of people and organizations scrambling in uncertainty. One thing that is certain however, is that the demand for certain healthcare professionals will likely grow substantially over the next 5-10 years, regardless of the various legislation pieces that are coming into play soon or with the next administration. Positions like Physical Therapists, Occupational Therapists, Nurses, Lab Techs, and more are and will continue to be tough to find. Especially if you are located off of the "beaten trail" which is the case for thousands of critical healthcare providers.
Relative to the common options in the industry today such as retained candidate searches, contingent searches, and temp or traveling professionals, a hybrid company is offering solutions that increase efficiency and decrease costs.
Stemming from several years in the healthcare staffing industry, Alliant Personnel Resources LLC ( http://www.AlliantPR.com ) has recently come on the healthcare recruitment and consulting scene with an alternative set of simple options for their clients. Jon Sturm, Founder, wanted to provide clients services that helped reduce risk as well as overall cost involved in the endless challenge to properly staff hospitals and clinics with qualified professionals. "Our mission," he says, "is to offer the higher value than they are used to and help them achieve results without an impending giant price tag. If we treat people fairly and help them achieve staffing results, they will come back."
Alliant is packaging personal and online tools used in healthcare staffing, and delivering them with added flexibility for clients. Personal and online tools include but are not limited to recruiting by phone, email, social media, press releases, online job board postings to premier traffic sites, and utilizing vast paid access online resume databases. "Accessing all of these tools individually for a smaller hospital or clinic can add up in a hurry," Sturm says. All of these things packaged together, creates the opportunity for a client to greatly reduce the risk and cost of utilizing 3rd party recruitment resources. ( CLICK HERE for slideshow about Alliant, it's service plans, and pricing.)
By utilizing Alliant's alternative solutions, clients can minimize or eliminate cripplingly large direct hire placement fees, when locating a candidate may have only required the combination of some simple processes that needed to be put in place accompanied by timely follow up. "When the cost of hire is lower, the connected risk of the longevity of the hire is less as well," Sturm added.
"Often smaller to mid sized hospitals have HR departments and recruiting budgets are stretched thin enough without an influx of openings to recruit for. Certain professional disciplines that are in high demand are even more difficult when relocation to more remote or rural areas is involved. That is where we come in. We can take some of the work load off of their shoulders and put the proper recruiting tools and process in motion very quickly."
While it is recommended as a secondary option, Alliant does also offer contingent searches and placements when requested, and in most cases still at significant savings.
"We provide recommendations and a step-by-step process to exhaust as many resources as possible. We also take on special projects that clients may have in mind, but are strapped for time to execute them. I always encourage people to at least give us a call. No obligation, but we may be able to really offer some valuable assistance."
Detailed information about recruitment services and consulting projects can be found on their website http://www.AlliantPR.com.