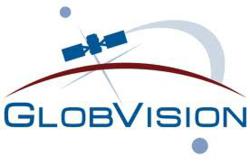 The IntelliDAM software is believed to be the best product available ......
Montreal, CANADA (PRWEB) March 04, 2013
GlobVision has been awarded a contract to supply Fortum Generation AB, in Stockholm, Sweden, with IntelliDAM (Intelligent Data Analysis and Modeling), a specialized software system developed by GlobVision to underpin the operational and engineering needs for advanced dam safety management and performance monitoring.
Fortum will use IntelliDAM to oversee a large number of dam structures and hydroelectric generation plants from among its asset portfolio of 242 dams and 139 hydro power plants that it operates throughout Sweden and Finland.
IntelliDAM greatly simplifies the process of accessing and storing data from multiple sources and formats, and provides intuitive data visualization capabilities. IntelliDAM is an essential tool for real-time monitoring and provides the basis for ensuring the long term health and safety of dams and major structures. It also provides the advanced data analysis, modeling and simulation capabilities that build the foundations for advanced decision making. Together, these features make IntelliDAM the only fully integrated data management, data interpretation, and dam health monitoring and behavior analysis software on the market.
Johan Renstrom of Fortum commented that "following a formal and rigorous global supplier selection process, GlobVision was selected to supply their IntelliDAM data analysis and management software. The IntelliDAM software is believed to be the best product available for Fortum's needs and the support received from GlobVision during the six-month selection process was remarkable".
While the details of the contract were not disclosed, it does include a multi-year support agreement as well as the purchase of a large number of user licenses.
About Fortum Generation AB
Fortum's purpose is to create energy that improves life for present and future generations. We provide sustainable solutions that fulfill the needs for low emissions, resource efficiency and energy security, and deliver excellent value to our shareholders. Our activities cover the generation, distribution and sales of electricity and heat as well as related expert services.
Fortum's operations focus on the Nordic countries, Russia, Poland and the Baltics. In the future, the integrating European and fast-growing Asian energy markets provide additional growth opportunities. In 2011, Fortum's sales totalled EUR 6.2 billion and comparable operating profit was EUR 1.8 billion. We employ approximately 10,800 people. Fortum's shares are quoted on NASDAQ OMX Helsinki.
Visit Fortum Generation AB at http://www.fortum.com.
About GlobVision Inc.
GlobVision is a privately held company, founded in Montreal, Canada in 1996. GlobVision develops, integrates, and markets innovative computationally intelligent software solutions that extract information hidden in data to enable informed decision-making and enhance the performance and reliability of safety-critical, business-critical, and mission-critical complex systems.
GlobVision's products target three strategic sectors: Utilities & Infrastructure, Earth Observation & GIS, and Space & Aeronautics. GlobVision is a leading Canadian player in the fields of health monitoring and safety analysis of dams and bridges; water resources and watershed management systems; the monitoring and analysis of frost beneath roads; and remote sensing and Earth observation application development. In the Space & Aeronautics sector, GlobVision develops solutions for real-time spacecraft simulation; satellite mission planning software; on-board as well as ground-based spacecraft health monitoring and fault diagnosis applications; and the diagnosis, prognosis and health management of aircraft engines.
Visit GlobVision at http://www.globvision.com.
Media Contact:
Ms. Armineh Garabedian,
agarabedian(at)globvision(dot)com
514-855-0455