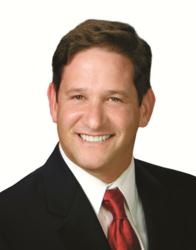 "Brightway will continue to take innovative steps to support our franchisees in providing tremendous service to customers," said Brightway CEO David Miller
Jacksonville, FL (PRWEB) March 01, 2013
Brightway Insurance has been recognized by Franchise Business Review, a leading market research firm in the franchise industry, for Brightway's exceptional evaluation by its franchisees in a nationwide inquiry across a wide range of franchise sectors.
"Our franchisees are closest to the day-to-day action of managing a Brightway Insurance business, so their positive feedback in this report is of great importance," said David Miller, CEO of Brightway Insurance. "Brightway will continue to take innovative steps to support our franchisees in providing tremendous service to customers."
The 2013 Franchisee Satisfaction Awards are based on a satisfaction survey of more than 26,000 franchisees representing more than 350 franchise brands.
"One of the best ways to know if a brand is really as good as it says is to look at a brand's franchisee satisfaction data," said Franchise Business Review President Michelle Rowan. "Not all brands survey their franchisees but those who do offer a wealth of information on a franchise's leadership, training and support, franchise model, and financial outlook."
Now in its eighth year, the Satisfaction Awards, or "FBR50," is the only award programs to rank companies based solely on actual franchisee satisfaction. Brightway's award serves as a testament to the outstanding support and services it offers its franchisees.
"These franchisors truly understand the importance of surveying their operators. If franchisees aren't happy, they won't validate your system, and you won't sell franchises—it's really that simple," Rowan said.
Brightway, which increased sales more than 50 percent last year, has announced plans to expand into 17 states and expects to open 50 new stores in 2013.
About Brightway Insurance
Founded in 2003, Brightway Insurance has become a leading national independent insurance retailer. The company's focus on creating the "ideal customer experience" has resulted in an industry-leading customer retention rate of 93 percent and increasing growth. From 2010 to 2011, sales grew from $108 million to $168 million and rose sharply to $257 million in 2012. Brightway Insurance is already an Inc. 500|5000 Fastest Growing Company, making the list for the last five consecutive years. Supporting this growth is the fact that since its founding, more than 90 percent of individual agency owners are still in successful operation to this day. For the previous three years, Florida Trend has ranked Brightway Insurance on its list of the top 100 "Florida's Best Companies to Work For," and in 2012, Trend also recognized Brightway as one of the top 350 companies in the state in terms of revenue. Brightway Insurance was also recognized by Entrepreneur Magazine in its annual ranking of the Top 500 franchises and was rated number one in the insurance agency franchise category. For more information, visit http://www.brightwayinsurance.com or call 888-254-5014.
###
For additional information, interview and image requests, contact Axia Public Relations at http://www.axiapr.com or 866-999-2942, ext. 700.