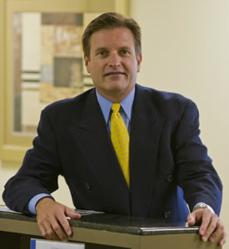 "As surgeons, we have never had as many options as we do now. It's a great day for patients everywhere."
Irvine, CA (PRWEB) March 05, 2013
Through a long and arduous process spanning several years, the FDA has granted clearance to shaped cohesive gel breast implants from Allergen, also known as 410 implants. During his 20-year career in plastic surgery, Dr. Gregory Evans has performed hundreds of breast surgeries. He recently explained how the new implants can benefit patients who undergo breast augmentation or breast reconstruction after a mastectomy.
"For some women, a formed shaped implant brings a more natural breast shape than using the traditional rounded implant. This is especially true for women that may have thin skin and a larger lower pole. The implant allows for a more consistent shape, like a patient's natural breast and will give us as surgeons more options to match and adjust the shape of the breast. In some cases, I would not recommend the 410s for patients such as for those who have or will have radiation."
Dr. Evans explains the breast reconstruction process: "With the help of our surgical colleagues, we are able to remove breasts for cancer, reconstruct either immediately with an implant or through the immediate use of temporary tissue expanders. If tissue expanders are chosen, the implant is placed at a later time when the tissue expander is removed. This allows for expansion of the skin and a better placement of the implant. In either case, whether immediate or delayed, we can use a shaped implant now that the 410 shaped gel implant is available. We also have options to use another implant shaped gel from Sientra. More options for us means we can tailor our recommendations to our patients' needs and goals, which, of course, vary greatly."
Dr. Evans encourages all patients to discuss their options regarding breast augmentation or breast reconstruction with a plastic surgeon. "Reconstruction is as much a part of the cancer surgery and removing the cancer itself, he says. "Do your homework, research your options and then schedule a consultation with your plastic surgeon."
In Orange County, Dr. Evans and his staff can answer questions during consultations. Patients can schedule an appointment by calling 714-456-8726. The official press release regarding the approval of the Natrelle 410 implant can be viewed online at FDA.gov.
About Dr. Gregory Evans, Board Certified Plastic Surgeon
Dr. Gregory Evans is Professor of Surgery and Biomedical Engineering, and Chief of the Aesthetic and Plastic Surgery Institute in Orange County, California. He is certified by the American Board of Plastic Surgery and is currently director of the American Board of Plastic Surgery. In October 2012, Dr. Evans accepted the nomination for president of the American Society of Plastic Surgeons.