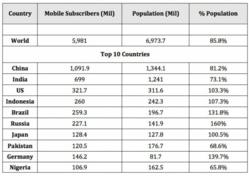 Minneapolis, MN (PRWEB) March 01, 2013
Acesse is introducing a new mobile platform that will be affordable and effective for small business members across the world. Members that participate can receive priority listing on Acesse's Mobile Search, advertise across all platforms, and offset the costs of advertising through Acesse's Mobile AdView platform.
Mobile marketing for small businesses is important; according to SMS Marketing, 95% of smartphone users are looking for local information primarily about local small businesses. Of these local searches, 88% of users act on the information received within one day. Mobile marketing is a simple and effective way to increase the value of your products or services.
Acesse has made mobile marketing both affordable and user-friendly by offering Mobile Solutions, a full suite of mobile products. Mobile Solutions by Acesse includes a mobile site builder, mobile advertising and marketing, mobile business listings, and even a mobile app builder. These tools are the key to helping any small business increase revenue and traffic. Today over 91% of adults have a mobile phone within arm's reach constantly, according to SMS Marketing. With that figure it's no surprise that marketing through a mobile device is crucial to any small business' clients' needs.
Businesses can take advantage of the advanced features offered in Mobile Solutions by Acesse instantly. Some of these features include multi-language, click to call, mobile check-in, push notification, geo-targeting, coupons/deals, reviews, and maps. Members can choose which features their business needs for targeting a specific mobile audience, thereby creating a strong mobile presence.
Acesse.Com a division of the Acesse Corporation, registered under the laws of the state of Nevada, USA.