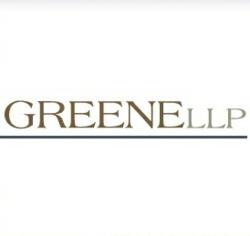 The False Claims Act is a dynamic fraud-fighting machine.
Boston, MA (PRWEB) March 01, 2013
On February 27, Greene LLP Partner Thomas M. Greene testified before Congress at a committee hearing entitled "Fostering Innovation in Fighting Health Care Waste, Fraud, and Abuse." Greene, who was called to testify because of his more than twenty years' experience representing whistleblowers, made several recommendations for improving False Claims Act litigation and stamping out fraudulent pharmaceutical marketing.
Greene said that most of the False Claims Act's success came from its qui tam provision. "The False Claims Act is a dynamic fraud-fighting machine," he said, hailing the fact that the False Claims Act allows whistleblowers to pursue cases if they wish, even if the government does not intervene. He noted that declined cases can foster innovation. "When I filed the first off-label promotion False Claims Act case in 1996, government attorneys were not convinced of the viability of that theory," said Greene. "But once that case was settled in 2004, it set a precedent that kicked off $14 billion in other recoveries."
Committee members had several questions for Greene related to the involvement of whistleblowers and the types of conduct that lead to viable False Claims Act cases in health care. Greene noted that in health care, "qui tam [whistleblower] cases outnumber government-initiated cases about five to one," before giving a few representative examples. "Health care cases do come in many forms. You might have hospitals or nursing homes upcoding claims to get higher reimbursement rates, or billing for services not actually performed. Laboratories, causing billing for unnecessary tests, or again for tests not performed. There are cases based on violations of the Anti-Kickback Statute, or the Stark law, with doctors getting illicit payments or benefits, or lucrative self-referrals. Durable medical equipment companies, billing for equipment that was never delivered. And you could also have medical supplies be the basis of actionable fraud. One of my cases, that actually got unsealed last month, involves unnecessary deliveries of oxygen supplies."
Although there are many kinds of health care fraud, whistleblowers can come from anywhere, Greene added. "Somebody usually sees these kinds of frauds, and sometimes, someone steps forward to blow the whistle." The False Claims Act stands as one of the most important tools in the fight against fraud on the government, protecting and rewarding whistleblowers who aid in that fight. "The False Claims Act encourages the participation of insiders with knowledge of fraud on the government," Greene said. "And that's really good for everyone."
To access Greene's full testimony, visit http://falseclaimsactattorney.com/false-claims-act-testimony.
Greene LLP attorneys have earned a reputation for fostering innovation in the fight against government fraud, by succeeding in cases not taken over by the government and by pursuing new kinds of cases. Its attorneys have over twenty years of experience representing whistleblowers in the health care, pharmaceutical, postal, import, utilities, and defense industries. Located in the heart of Boston, the six attorney firm has unparalleled experience in successfully pursuing whistleblower cases regardless of whether the government elects to intervene.