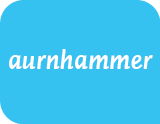 Helping to develop the Lower Manhattan tech community has always been very important to us. Bill Aurnhammer, CEO
New York, NY (PRWEB) March 04, 2013
Aurnhammer LLC announces the launch of the "Lower Manhattan IOS Developer Meetup." The initiative endeavors to develop and promote the expansion and collaborative evolution of the Technology sector in Lower Manhattan.
In line with 'We Are Made In New York', an initiative developed by Mayor Bloomberg to support NYC's growing tech community, the Lower Manhattan IOS Developer Meetup encourages industry networking and collective information sharing. Promoted as "90 min of sheer networking and project presentation bliss!", the initiative champions collective participation, offering Members time slots during which they can demo recent projects and novel software solutions. With beer, hors d'oeuvres, and though-provoking ideas provided, this Meetup is one that tech startup Founders, CTO's, and Software Engineers should keep an eye out for in the future.
When: Wednesday, March 6th, 2013, 6:30-8pm.
Where: The Hive at 55, 55 Broad Street, New York, NY, 13th floor.
RSVP: http://www.meetup.com/IOSDeveloperMeetup/
About Aurnhammer
Aurnhammer LLC, (http://www.aurnhammerllc.com), headquartered in New York City, is a creative media, custom design and development company specializing in branded smart applications for mobile. Aurnhammer has provided creative solutions for clients such as Sony Music Entertainment, Showtime Networks, Kohler, Foxwoods Resort Casino, Lumber Liquidators, Bass Pro Shops, Mass Mutual, Bowers & Wilkins, Extra Innings, Stanley Hand Tools, Russian Standard Vodka, Century 21 Real Estate, and Planet Fitness. Besides technological skill in coding and programming, the Aurnhammer team brings collective experience in the fields of film and television production, digital arts, and graphic design. At the company's core is a solid team of strategists, designers and programmers who work in a variety technologies and platforms to flawlessly bring these ideas to life. Visit http://www.aurnhammerllc.com and "Follow" @AurnhammerLLC on Twitter.