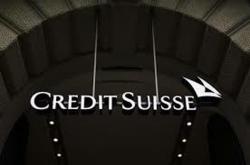 Complex products that involve options trading are often opaque and while they are pitched as conservative, they often hide the true risks of the strategy, according to Jake Zamansky
New York, New York (PRWEB) March 01, 2013
Zamansky & Associates has filed a FINRA arbitration on behalf of a New Jersey physician alleging that his financial advisors at Credit Suisse Securities (USA) LLC recommended that he allocate a significant portion of his retirement funds in a high-fee proprietary strategy called the "Yield Enhancement Strategy" or "YES" without considering his stated investment objectives or properly explaining the risks of the strategy. According to the Statement of Claim filed in FINRA Case No. 13-00501, the Credit Suisse advisors allegedly pitched the strategy using literature stating that the strategy would achieve its goals by "selling short term out-of-the-money puts and calls on the S&P 500 index," and claimed that "[t]o manage downside and upside market exposure short term below-market put and above-market call options are purchased with the same duration as the puts and calls sold." The suit claims that the assurance was that the strategy would "provide an additional source of income to portfolios when markets are flat, trending higher or trending lower." The claim alleges that the strategy failed and caused losses of over $500,000, in addition to the approximately $200,000 in fees paid by Claimant in just over two years.
The Statement of Claim asserts that this strategy was generally recommended for investors with sizeable positions in what Credit Suisse called "dormant assets" such as municipal bonds or concentrated stock positions as a way to generate additional income in the current low-interest-rate environment. According to the claim, Credit Suisse's alleged misconduct is centered on the fact that when recommending the Yield Enhancement Strategy, it did not follow FINRA rules regarding the suitability of recommendations. FINRA Rule 2111 requires that a financial advisor ""have a reasonable basis to believe that a recommended transaction or investment strategy involving a security or securities is suitable for the customer, based on the information obtained through the reasonable diligence of the [firm] or associated person to ascertain the customer's investment profile." The Rule further explains that "[a] customer's investment profile includes, but is not limited to, the customer's age, other investments, financial situation and needs, tax status, investment objectives, investment experience, investment time horizon, liquidity needs, risk tolerance, and any other information the customer may disclose to the member or associated person in connection with such recommendation." In the case of the Claimant, the Statement of Claim alleges that Credit Suisse ignored the fact that he had told them he would be retiring soon and needed to be sure these assets were protected.
FINRA arbitration attorney Jacob Zamansky notes that "high-fee proprietary products peddled by Wall Street brokerage firms are often inappropriate for retail investors, and they benefit the firms moreso than the customers." He added, "Complex products that involve options trading are often opaque and while they are pitched as conservative, they often hide the true risks of the strategy. Investors should beware of products and strategies that they cannot easily explain themselves."
What Investors Can Do
If you would like to have your brokerage accounts reviewed or discuss your legal rights, you may, without obligation or cost to you, email jake(at)zamansky(dot)com or call the law firm at (212) 742-1414.
About Zamansky & Associates
Zamansky & Associates LLC is one of the leading law firms specializing in securities fraud, FINRA arbitration and class action litigation. Our FINRA attorneys represent both individual and institutional investors. Our practice is nationally recognized for our ability to aggressively prosecute cases and recover losses.
To learn more about Zamansky, please visit our website,http://www.zamansky.com.
Contacts
Zamansky & Associates, LLC
50 Broadway - 32nd Floor
New York, NY 10004
Jake Zamansky, 212-742-1414
jake(at)zamansky(dot)com